90 Day Fiance couple Deavan Clegg and Jihoon Lee have just been shown on 90 Day Fiance: The Other Way, but are they still together or have they split up?
90 Day Fiance Spoilers Warning: Please stop reading if you don't want to know if Deavan and Jihoon are still together and married and together or divorced – or maybe even divorced! This article also reveals where Deavan and Johoon currently live].
Deavan from Salt Lake City, UT, was 22 years old when she met Jihoon, a 29-year-old mobile phone dealer from South Korea, on a dating app.
Deavan Clegg was the 'fantasy' of Jihoon, since she is an American model, and she quickly fell for Jihoon.
The couple used translation apps to hold conversations and apparently began to talk to each other for three months each day, and then Jihoon made plans to travel to America and meet Deavan Clegg in person.
During that trip, Jihoon also met Deavan's "boisterous" three-year-old girl named Drascilla, who was born in August 2015 according to Starcasm.
The journey must have gone well, because Jihoon and Deavan apparently slept together, causing Deavan Clegg to become pregnant with her second child. (Deavan has not yet disclosed any information about Drascilla's biological father, except that the man would have abused during his relationship).
Jihoon and Deavan discovered that they were expecting after six positive pregnancy tests confirmed their suspicions on the day he left to return to South Korea in 2018.
After Jihoon returned to South Korea, he told Deavan that they should get married.
Deavan Clegg then visited Jihoon in South Korea for about a week in November 2018 to meet his parents, Hong Ju and Jung, to try and get a better understanding of Korean culture.
The parents of Jihoon apparently were not happy when they found out she was pregnant, because Deavan Clegg was a single mother with tattoos who never graduated from college.
"I don't know if his parents avoided me, but we never had the time to sit down and discuss something, so I never got their blessing. I left Korea as if I wasn't good enough for their son in their eyes, "Declared Deavan.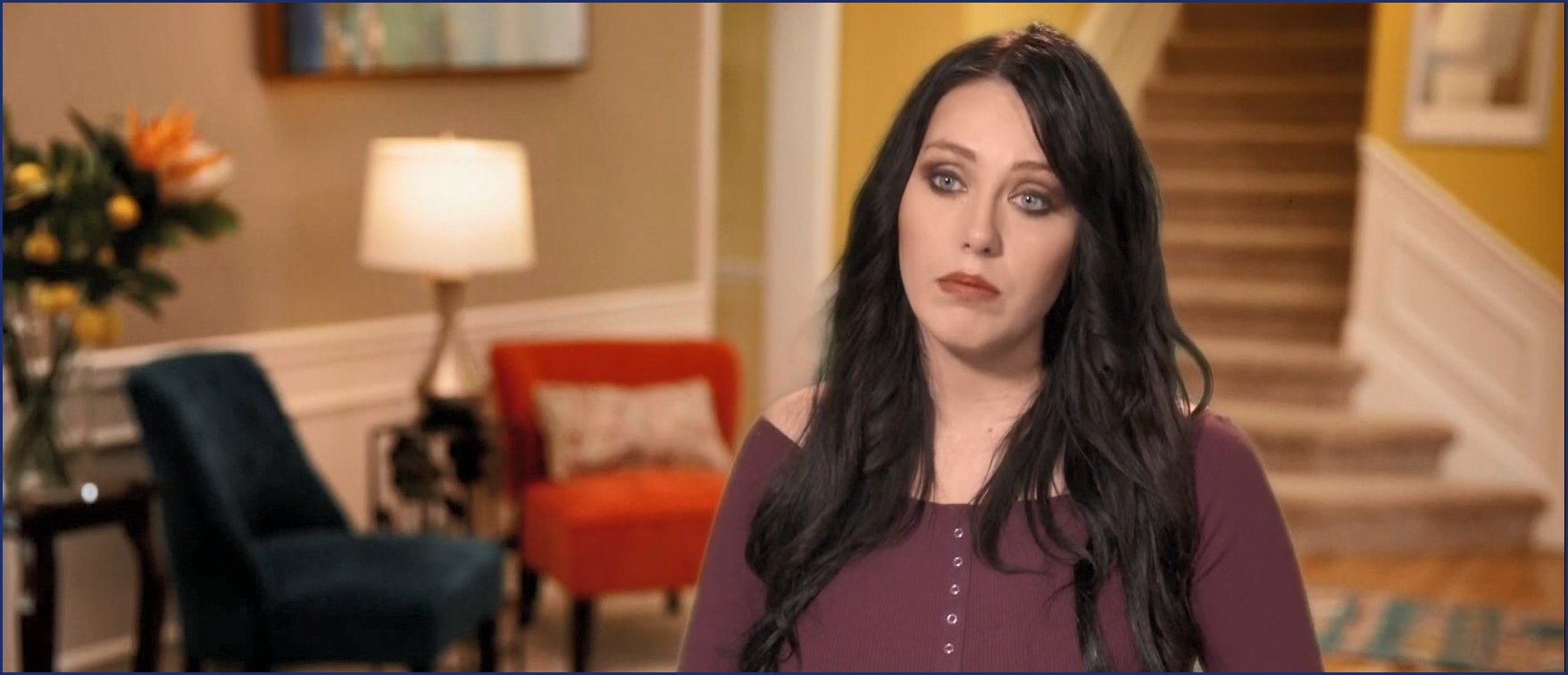 In her 90 Day Fiance: The Other Way introduction, Deavan explained that she was seven months pregnant with Jihoon's baby and planned to move to South Korea with Drascilla once the new baby was about seven weeks old so she could all be together.
However, Jihoon had not yet formally proposed because they had to prove to his parents that they were really in love. If Jihoon's parents decided that Deavan was not good enough for their son and did not like her, Deavan said she would not be able to marry Jihoon.
Later in the season, Jihoon returned to America with his parents for a one-week stay to get to know Deavan, while they all stayed together in a rented house she had found for them in Las Vegas.
Deavan hoped that the meeting would lead to Jihoon's parents blessing their marriage because she said she would not move to South Korea without obligation.
"In Korean culture, an illegitimate baby can be unfair to Korean culture. And if we can't get married, I can't get a marital visa. That's why I couldn't live in Korea," Deavan explained to the 90 Day Fiance cameras: The Other Way.
When Jihoon's parents arrived, there were some bumps in the road, but Deavan insisted that Jihoon and her family were her priority and that she had Jihoon's greatest interest.
The parents of Jihoon therefore warmed up to Deavan and finally gave Jihoon a green light to present.
"We had a good time," said Jihoon's father. "Don't worry, we love Drascilla."
Before leaving the United States, Jihoon proposed a wedding during a romantic lunch in Las Vegas. Jihoon made some mistakes and was a bit awkward, but Deavan Clegg insisted that the moment was everything she had dreamed of and more.
Jihoon was planning to return to America in two months, but Deavan hoped that the baby would not be born before that, so that she could have her fiancé by her side.
Jihoon felt "enormous repentance" because he had left his pregnant fiance behind him, but he couldn't help it.
Jihoon then booked a flight back to America for the planned part of Deavan; However, Deavan Clegg discovered that the baby had to be born early because her blood pressure was very high in the 170s, which was "extremely dangerous."
Deavan Clegg explained that the baby had to be removed early, otherwise she could die – and the baby could die too.
Deavan asked Jihoon to change his ticket and fly back to the United States earlier, but he admitted it was too expensive and he couldn't let that happen.
Jihoon therefore refused to buy a new ticket, which frustrated Deavan because she had previously asked him not to buy a ticket at all if the baby would come early.
Deavan Clegg was upset because Jihoon would miss the birth of their son. She expected that he would be such a huge moment in her life and therefore began to question his dedication to their relationship.
On the morning of Deavan's C-section, she felt extremely nervous and anxious, especially because Jihoon could not be there.
The couple had agreed to video chat so that at least Jihoon could see the birth of his son, but it was difficult and "heartbreaking" for Deavan.
'I'm not here. I am a very bad father, "Jihoon said to the cameras and added that he wished he could keep Deavan's hand through the operation. "I'm just going crazy."
The operation lasted about six minutes in total and the doctors said that Deavan and Jihoon's baby was "big", "handsome" and "so perfect."
"No language in the world can interpret what I feel now," Jihoon said in tears. "I am happy but at the same time deeply sad. I regret that I am not here."
Jihoon's parents were delighted to be grandparents, and Deavan noticed that she felt an immediate, overwhelming feeling of love when she first saw her son.
Two weeks after her son Taeyang was born, Deavan Clegg found it extremely difficult without having Jihoon around.
Parenting also started rockily because one of Taeyang's lungs was not fully developed at the time of his premature birth and therefore he spent some time in neonatal intensive care.
Deavan Clegg said it was "so hard" not to be able to hold her son when he was being treated, and she really needed Jihoon there.
However, Jihoon was on his way to the United States and was so excited to finally meet his baby. Jihoon hoped he would be a good father, but he didn't really know what to do or expect.
When Deavan and Jihoon were reunited, Jihoon held his son for the first time. He apologized to Deavan for his absence and felt guilty for staying in Korea for so long.
Deavan said there were times when she was "extremely angry" at Jihoon because she missed the birth, but when her family was finally together, she just enjoyed the moment.
Jihoon had a lot to learn when it came to caring for a newborn, given that he had never changed a diaper before.
"I think he's in a reality check," Deavan commented. "He has not yet proven to me that I can trust him, but I want Taeyang to have a father in his life. So I have to [move to South Korea] for my son."
Deavan planned to move to South Korea about six weeks later so that she could get a passport for him. Deavan hoped that Jihoon would make all necessary preparations in the meantime.
Deavan said when she first became pregnant, Jihoon offered to send her money to help, but that never happened. Deavan said the financial burden fell on her shoulders and that she wasn't sure if she could trust that he would support their family financially.
While in the park with Drascilla and their newborn, however, Jihoon revealed to Deavan Clegg that he had resigned. Jihoon explained that he wanted to earn more money and that his financial situation was not good.
Jihoon apparently had a lot of credit card debt from when he was younger, and Deavan was extremely worried and "pissed off." Deavan Clegg was considering canceling her plans to move to South Korea, but it was not even possible because she had already resigned and made arrangements.
Jihoon's "lack of financial responsibility" really worried Deavan, especially because he had nine months while she was pregnant to save for a baby.
Jihoon told Deavan she didn't have to worry and their future would look bright, but Deavan Clegg was tired of hearing "trust me" and told her to make things happen.
"I am leaving so much behind. Everything I have established here in America will be gone if I move to South Korea [in a month]," Deavan said in a confessional.
Jihoon saw that Deavan no longer trusted him, but he was convinced that he could earn a lot of money. He was an optimistic guy and had high hopes for their future.
Deavan really loved Jihoon, but was worried that he wasn't big enough to realize how serious everything was.
The time finally came for Deavan to move to South Korea and start a new life in a completely different world.
Deavan did not bring her daughter Drascilla alone so that she could arrange for their family and Jihoon to work and be able to support them.
Deavan expected Jihoon to have a full-time job and an apartment for them, but he still lived in his parents' house and knew that Deavan would be disappointed in him.
Moreover, Jihoon was late in picking up his fiancé at the airport.
Deavan thought they would stay with his parents for one night, but then Jihoon broke the news that they would stay there for a few months. Jihoon said he was working on a "delivery order" but needed more time to save money.
Deavan was so upset that Jihoon was unprepared because he had months to plan her arrival and save money. She said that Jihoon's behavior was "unacceptable."
Deavan could not believe that she would be forced to stay in the house of Jihoon's parents because it had only one bedroom and his parents slept on the couch. There was not enough room for Deavan, her baby and Drascilla, and Deavan told the cameras that this situation was unfair to Jihoon's parents or to herself.
Even the parents of Jihoon demanded that he find his own place and grow up.
But Jihoon still considered himself a "childish boy." He let Deavan sleep in his bed and said he would sleep on the floor, but Deavan noticed that that's exactly why they couldn't stay there.
Deavan did not understand why Jihoon had no savings.
"I keep great secrets about my money management. If I tell Deavan, the relationship will be over and Deavan Clegg will leave me," Jihoon told the cameras.
Deavan said her first night at the home of Jihoon's parents was "extremely tight" and didn't come close to achieving her expectations.
Not only did Jihoon not wake up to help Deavan with their son, but she woke up instead cuddling on the couch with his dog. Deavan wanted Jihoon to care more for his son than for his dog.
Deavan said that Korea is completely different from Utah, especially the bathroom, which had no real shower or shower curtain. Water also leaked across the floor and Jihoon's toilet contained a bidet that squirted water and made Deavan Clegg uncomfortable.
Deavan wasn't looking forward to staying with Jihoon's parents for a few months, mainly because there was a language barrier, so she didn't know what his parents were thinking about her half the time.
Deavan wondered if she was stuck in Jihoon's parents' house because he was struggling and desperate to know the truth.
Jihoon then took Deavan Clegg to the fish market and she was really excited to get out and get some fresh air.
While he was having lunch, Jihoon insisted that he make money – about $ 4,000 a month – but he was new to his job.
Deavan said that that is enough money to rent an apartment, but then Jihoon revealed that he had saved absolutely no money.
Deavan wondered how that was possible, and that was the moment when Jihoon shared that he had done something 'illegal' a few years ago. Jihoon apparently owed $ 30,000 at first, but at the time of their interview he had his debt back to $ 5,000.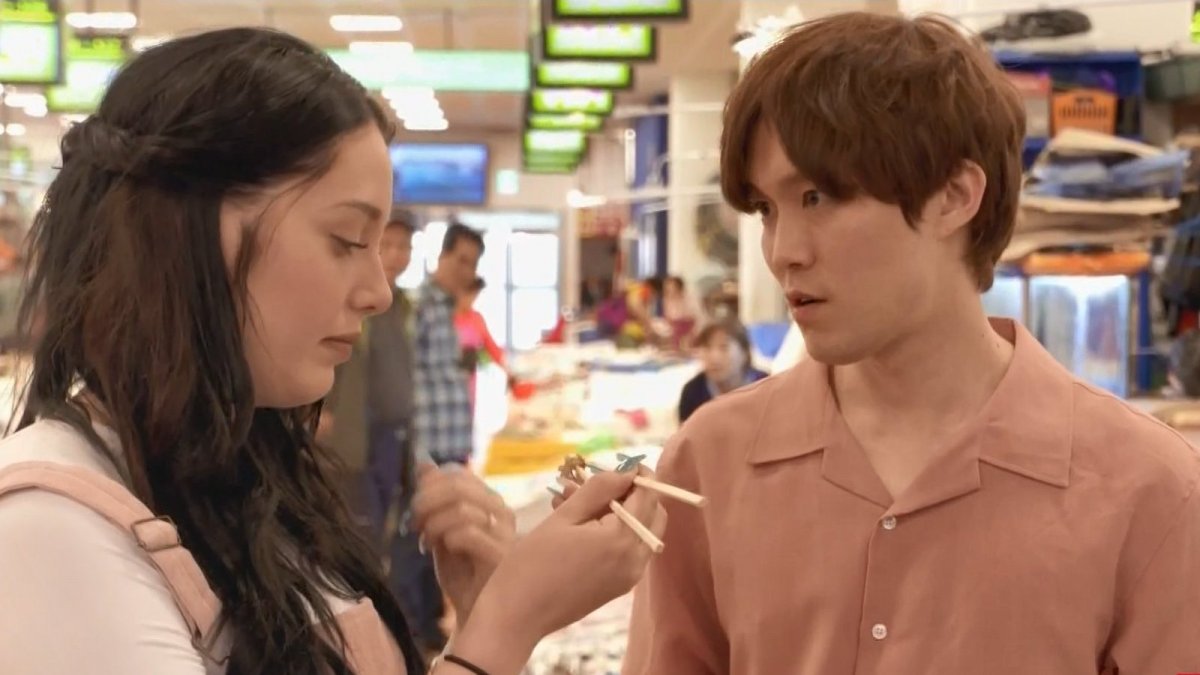 Jihoon said he sold used and lost phones, but Deavan pointed out if a phone was lost, that's stealing. The police have therefore imposed a fine of $ 50,000 on Jihoon. He took out a loan to pay the fine and said that the amount had doubled due to interest.
"If I told you, you wouldn't marry me," Jihoon told his fiancé.
Deavan said that Jihoon should have told her this before she decided to move to South Korea. Because of Jihoon's illegal activities and his lying about it, Deavan immediately lost all faith in him.
"That is not the ideal life or the father I wanted for my children," Deavan said in a confessional. "In order not to take it seriously, I think I made a big mistake."
In the final episode of 90 Day Fiance: The Other Way, Deavan was shown meeting Jihoon's friends in South Korea.
Jihoon's friends were fascinated with an American girl and the group seemed to have fun and get drunk together. But Jihoon's friends said he was like a child because he wasn't worried or worried about the world.
"Once he has money, he just can't keep it in his pocket. He has to spend it on something that day," a friend of Jihoon told the cameras.
Jihoon's friends told Jihoon to address Deavan's doubts, and then Jihoon revealed that he had sold used telephones in China. The news troubled Deavan because it meant that her fiance had been involved in an international crime.
Jihoon's friends had warned him that the company was dangerous, but Jihoon admitted that he was greedy and took advantage of an opportunity when it presented itself.
"I'm changing jobs now. I promise. Next time I'm going to jail," Jihoon told Deavan. "I'm not illegal anymore, okay?"
The boys told Deavan to trust Jihoon because he had changed, but she was not convinced.
Although the couple did not even have their own apartment and Deavan learned more and more unflattering information about Jihoon, she was still planning to submit wedding papers so that she could stay permanently in Jihoon's land.
Deavan was a little nervous about making their marriage official because of everything that had happened, so it was a lot to take – but she eventually loved Jihoon.
"I want to make sure that everything will be fine and that you will no longer buy and that we get the apartment," Deavan said.
"Enough," Jihoon replied. "Too many worries."
"I feel you're not worried enough," Deavan commented, adding that she wanted confirmation that Jihoon paid off his debts because they would soon become her own.
Jihoon claimed that his fault was a personal problem, but she did not agree. That is why Deavan wanted to manage their money so that she could find out where it all went and forced Jihoon to make her feel better.
Deavan decided to marry Jihoon because he took steps in the right direction and she loved him.
"We're finally getting married. I'm excited. I'm happy. It just starts," Jihoon said.
Deavan wanted to have a real wedding, but the couple knew it would take some time to plan.
So are Deavan and Jihoon still together, or did Deavan dump Jihoon and to return to the United States?
Deavan and Jihoon still seem to be married and living together!
Deavan has been sharing cute pictures of Jihoon and her family for months, both in America and South Korea, showing that they are still a couple.
On September 29, Deavan posted a photo and video from her time on Lotte World, a large recreational complex in Seoul, South Korea, showing that she is still in Jihoon's land.
And on September 22, Deavan shared a photo of Jihoon and Drascilla, getting ready for Halloween by posing with a big jack-o'-lantern. And she also posted a video of Jihoon and herself eating pizza with a friend.
Deavan also revealed on Instagram that she and Jihoon are going to sell merchandise together, and an available sweatshirt that she showed on Instagram says, "Take Me To South Korea."
And Deavan is also pregnant again!
In even bigger news, Deavan has confirmed that she is pregnant with her third child!
This baby will be her second with Jihoon after the couple welcomed their son Taeyang Lee to the world in April 2019. (However, Taeyang's birth was only announced in August when the 90 Day Fiance: The Other Way episode of his arrival was broadcast TLC).
The news about Deavan's pregnancy leaked earlier this month when a message that she had written in a private Facebook group for Korean residents was publicly shared.
Deavan wrote in the Facebook group: "So I'm currently pregnant and have no health insurance in Korea and I don't know where to start or what to do."
"I just found out that my insurance is not international," she continued. "I also don't know how much it would cost to have a child here. And I'm starting to think that this would have to go back to my home country."
Deavan then confirmed that she wrote the message and has another baby on the way in an Instagram story message on September 24.
"I was in a private Facebook group based in Korea with only Korean people, so it's sad to see my personal things get leaked when it's a group I went to for advice about life in Korea, "Deavan wrote in an image.
"Just shows that you can't even trust people, even if it's not even in your home country."
"Please stop respecting me and ask me not to talk about it. I trusted this group and it was my safe place for a long time," Deavan added in another Instagram comment.
"I need time and I didn't even tell the family because of how early it is, so stop telling me about this topic # 90dayfiance # 90dayfiancetheotherway."
Deavan had previously posted Instagram comments in which she repeated that she was surprised that her messages had leaked out to the Facebook group.
"Is it really true that you are pregnant again? I saw screenshots of you saying that you are pregnant in Korea," a follower on an Instagram post that Deavan had posted asked.
"Which page," Deavan asked back.
"It's on Reddit," another follower answered. "I gave you a screenshot."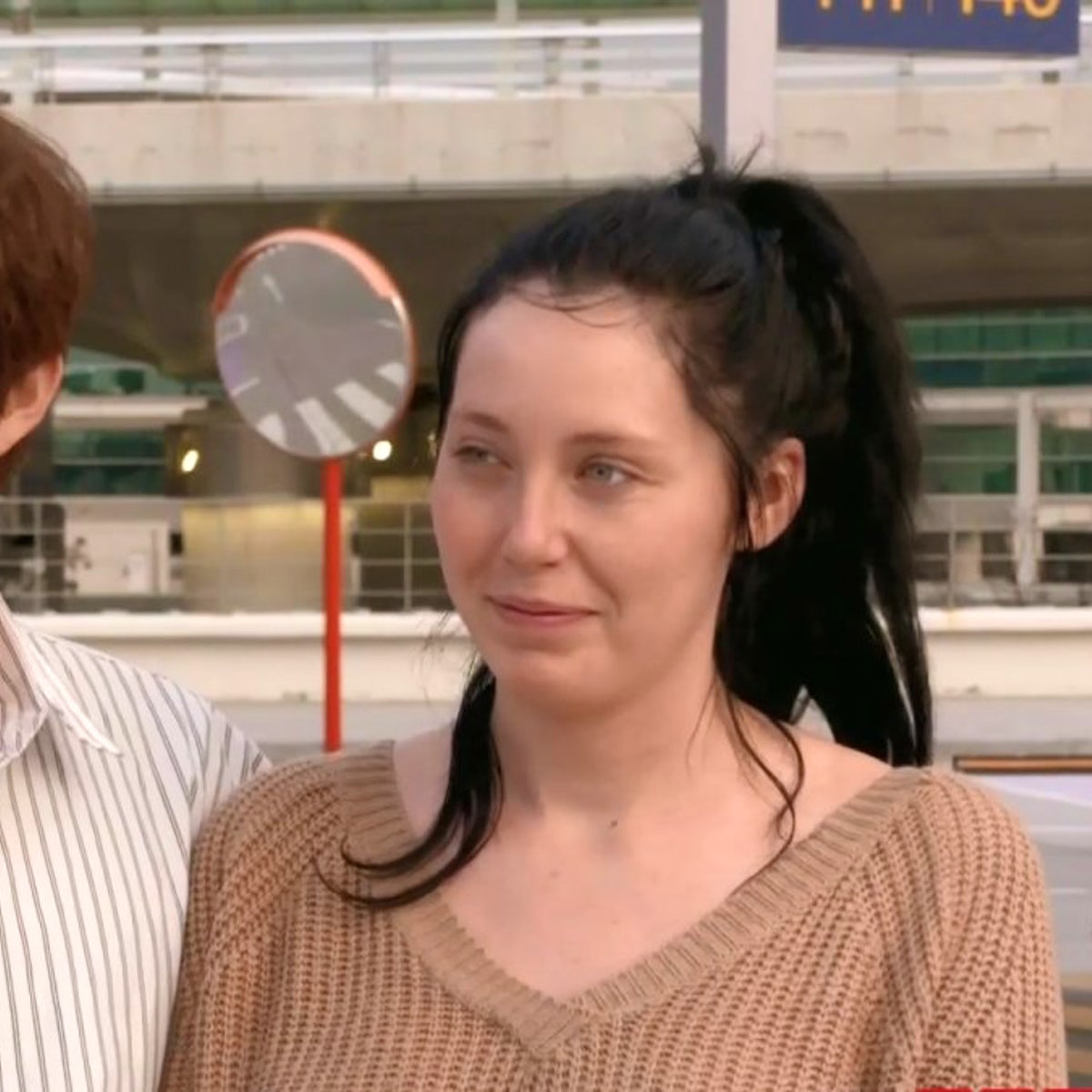 Extra proof that Deavan and Jihoon are still together has been dating for several months.
On September 13, Deavan posted a photo of a giant ice Sunday and wrote it: "Date night yummy # 90dayfiance # 90dayfiancetheotherway #datenight #icecream #southkorea #korea."
On August 30, Deavan seemed to post a photo of her wedding day with Jihoon. She endorsed it: "Thanks for 100,000 followers, we appreciate your love and support so much thanks everyone # 90dayfiance # 90dayfiancetheotherway #southkorea @ jihoonlee90dv."
She also shared a photo of Drascilla and Jihoon that day and said her husband and daughter "play a video game together every night."
However, she clarified the next day that she and Jihoon had just participated in a wedding photo shoot and the wedding photo was not from their actual wedding day.
"Hello I have almost no photos lol time to break out the camera and just call a photo shoot, we have not had a wedding # 90dayfiance # 90dayfiancetheotherway @ jihoonlee90dv," Deavan wrote next to an image.
On August 17, she posted an Instagram photo for a "Happy 100 Days" party that she seemed to be holding for Taeyang in South Korea.
About a week later, on August 25, Deavan also posted a photo where she ate a Korean dinner in a restaurant with Jihoon and tagged it "#Southkorea".
Deavan had also suggested that she was in South Korea on August 1 when she posted a photo of a Korean restaurant and gave the caption: "Tasty in my belly".
On July 22 she also posted a photo of her engagement ring and called it "happy engagement day".
She also placed Polaroids from Jihoon and herself at the end of July and added heart and flower emojis to her Instagram post.
On July 20, Deavan revealed that she and Jihoon set up a YouTube channel for themselves called "Junnyvanny." But she noticed that they still covered long distances.
The couple apparently also had breakfast together on July 10 and only took a selfie a few days earlier.
Jihoon is apparently also connected to Drascilla at the time he was dating Deavan.
At the end of June, Jihoon posted a slide show of photos of Drascilla, suggesting that he had taken on a parental role.
Jihoon was apparently beating trolls who criticized Drascilla's impetuous behavior as shown on 90 Day Fiance: The Other Way.
"#daughter #cutiegirl #baby #stillbaby #tlc # 90dayfiance # 90dayfiancetheotherway
Is something wrong with the child? Let's not attack the child. She is still three years old and she is a baby, "Jihoon endorsed the pictures.
"She was only three years old. Can you judge her life? Children should only grow up by listening to beautiful words. Children always grow up. I don't think a wise adult would do that. We always thank you for your boys love. "