90 Day Fiance: The Other Way star Tiffany Franco has revealed that she is embarking on a journey to weight loss.
"Hello everyone 🙂 Today OFFICIELY is starting the road to a better / happier life. I have been overweight since my early childhood," Tiffany wrote early Tuesday morning in her Instagram stories.
"And being overweight isn't even the problem. The problem is unfortunate. I want to be healthy. I'm tired of anyone promoting an unhealthy unrealistic diet. I want to do this in a way that doesn't make me miserable."
Tiffany continued: "I want to feel full of energy, full of life, and I want to know that I am doing the right things for ME and something that my children can be proud of."
"I'll always update you if you want to see my journey," she added alongside an image of actor Chris Hemsworth who said, "Let's do this."
Tiffany was 27 years old and lived in Frederick, MD when she played in the debut season of 90 Day Fiance: The Other Way with Ronald Smith, then 29 and from South Africa.
Tiffany met and fell in love with Ronald during a trip to South Africa with a friend who was not shown during the TLC spin-off, and Ronald quickly proposed a marriage.
Although they were engaged, it took a while for Ronald to tell Tiffany that he had a gambling addiction and a long criminal record.
Ronald and Tiffany seemed to reach a low point together, but then Ronald went into a rehabilitation program for six months and tried to rid himself of his demons.
Tiffany therefore had to decide whether to uproot her eight-year-old son Daniel and travel the world to South Africa for Ronald, despite her premonition there were more secrets about his dark past.
Tiffany Franco actually flew back to South Africa with her son Daniel – who considered Ronald a father and even called him "Daddy" – but she was not convinced that her journey would be a permanent one.
"I don't know what the future holds, and that's scary, but I'm a thousand percent committed to Ronald," Tiffany Franco told the cameras.
She added later: "Unfortunately, the only Ronald I know is the Ronald who loves me, but also the Ronald who has hurt me through hell and hurt me and lied to me."
Tiffany Franco hoped that Ronald would not fall back and disappoint her family again. She also had to make sure that Daniel loved his life in South Africa and felt at ease.
"If Daniel hates it, I can't force it just because it's something I want," Tiffany said.
Tiffany's tourist visa was only 90 days good, so she actually had three months to determine if Ronald was really a changed man and could marry him.
"It's so important for Ronald not to ruin it anymore, because I can forgive Ronald if he hurts me, but I will never forgive him if he hurts Daniel," Tiffany told the cameras.
After their reunification in South Africa, Tiffany and Ronald hit some bumps on the road, such as Ronald's wild bachelor party and Tiffany who could turn his gambling addiction into something else, such as alcoholism.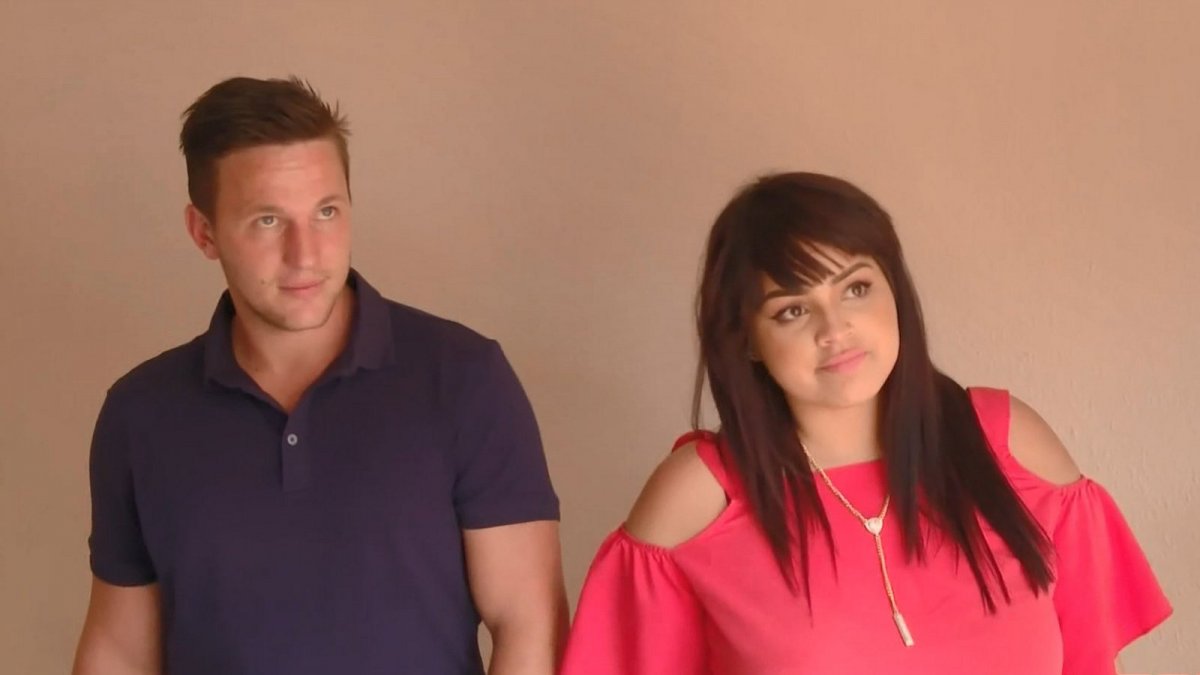 v
If I lose Tiffany, I lose everything I have … my life and my mind, "he told the cameras.
Living in South Africa also turned out to be a huge adjustment for Tiffany and Daniel. There was trash everywhere and Tiffany worried about Daniel's safety. Ronald even said that human trafficking is a big problem in his native country.
Ronald explained to the cameras that his family also had to worry about murders, burglary and ATM bombings. Ronald also struggled financially and had not saved much money.
Tiffany was worried about the future of her family, but she decided to marry Ronald.
According to Starcasm, on October 20, 2018, Tiffany and Ronald made the difference in South Africa.
When they were looking for an apartment to rent after their wedding day, Tiffany learned that she and Ronald could not afford to live in a safe environment and that they might have to sacrifice groceries in exchange for a security system.
Tiffany realized that her family would live "in constant fear" and that she would always be concerned about her children. She also discovered later that Ronald did not have enough money to give birth in a private hospital.
Ronald's chances of getting a visa to the United States were small because of his criminal record, but Tiffany still wanted to try because she realized how difficult it would be to make a living in South Africa for her family.
Tiffany did not want Ronald to get stressed, and she said that financial pressure is "a huge trigger" for his gambling addiction. But Ronald was confident that he could take care of his wife in the right way.
After two months in South Africa, Tiffany acknowledged that Ronald had become Daniel's father, but her common sense told her not to live there, it was dangerous and she would take away opportunities from her son.
Tiffany and Ronald even took Daniel to a playground that was very depressing. Not only was there a broken swing and rusted parts everywhere, but there was also broken glass on the floor and "waste", according to Ronald.
"I don't want to live here forever," Daniel told his mother. "I want to be with Dad, but at the same time I want to live in America, and it's really hard to choose."
Tiffany Franco hated seeing Daniel under this kind of stress, so she promised to make a decision that would be best for him and their entire family – including her baby on the road.
Starcasm reported that Tiffany had announced to her family that she was expecting a baby with Ronald at the beginning of January 2019.
"We'll make it work," Ronald urged his wife.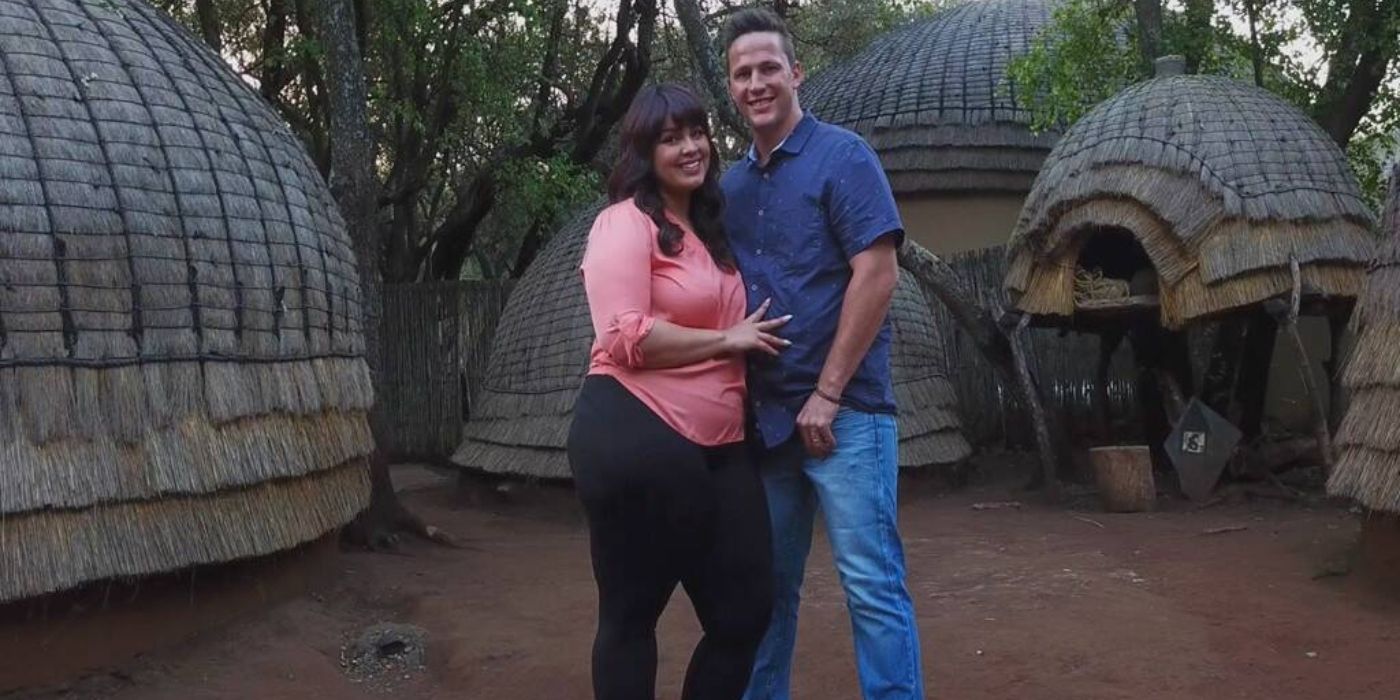 But Tiffany said she didn't want Daniel and their baby to be raised the way Ronald was raised. Tiffany said she was just being honest and wanted to return to the United States and apply for his visa to come to America.
Tiffany said her relationship with Ronald would bring sacrifice and compromise, but they loved each other enough to make things work.
Ronald therefore drove Tiffany and Daniel to the airport and he said he saw his family leave – together with his unborn child – cut his heart to pieces.
Ronald, however, promised Tiffany that he would assist her anyway, just as she had supported him so much.
Daniel was worried that Ronald would be all alone and possibly relapse, but she was confident that someday they would all be together again.
"It's only temporary. You'll see me again before you know it," Ronald told a sobbing Daniel at the airport. 'I love you. I love you so much. Never forget that.'
Tiffany was upset, knowing that she would have to face her pregnancy without her husband by her side.
"The future is still very uncertain for me and Ronald. But one thing is certain, our relationship is strong and will be against everything that comes our way," Tiffany said in a confessional.
During Part 1 of 90 Day Fiance: The Other Way's Tell-All Special, aired late last month, Tiffany said she and Ronald were still a family, but living in the United States was "so much harder" than they were could ever have expected without her husband by her side.
Tiffany gave birth to her daughter, Carley Rose, just three weeks prior to the Tell-All, and she wanted to see Ronald hold his daughter more than anything for the first time.
Tiffany, who now bears the name Tiffany Franco Smith on her Instagram account, and Ronald welcomed Carley Rose on July 3, People reported.
Tiffany and Ronald's small bundle of joy allegedly arrived at 7:35 am. Carley was born weighing eight pounds and three grams, and she measured 19 inches tall.
Tiffany said during the Tell-All that there was still love between Ronald and herself and made sure things worked by calling 12 hours a day regularly.
During part 2 of the Tell-All special, Tiffany revealed that she had already purchased airline tickets so that she and her children could quickly visit Ronald in South Africa again.
Meanwhile, Ronald was still working on himself to become a better husband, husband and father.
The Tell-All host, Shaun Robinson, then asked Tiffany to reveal the status of Ronald's visa, and Tiffany assured everyone, "He's coming to America."
However, Ronald did not have to apply for the visa yet, because he said it would cost him a lot of money.
Since Ronald had never been convicted of an indictment and all his charges were withdrawn, his file was technically clear, which would facilitate obtaining a visa to come to the United States.
If Ronald's visa is not approved, Tiffany said, "That is something we will have to deal with when it happens, but I don't make a plan for it."
Tiffany said she accepts nothing but Ronald who comes to the United States. She said she just wasn't ready to move her children to another country.
Tiffany and Ronald are still together and live in different countries. She posted a cute photo with Ronald on November 4.
Tiffany's Instagram is full of cute family photos, and Ronald has also talked about his wife on social media.
On October 15, Tiffany shared a photo of Ronald and herself and endorsed it: "Oh I love you", and a few days before she posted a video of herself going on a date with Ronald.
"D8 night still have the hots for you baby dad," Tiffany wrote alongside the video in which she giggled and joked with her husband.
And around the same time, Ronald posted a slideshow of family photos.
"Spending time with Carley Daniel and Tiffany is the best and most valuable moments in my life and I couldn't ask for more. I really love them," Ronald wrote the images.
Back on September 3, Tiffany posted a nice message to her husband on Instagram, along with some discarded photos of Ronald.
"Sometimes I really feel like I can't do it anymore and then I remember why I keep going because it's worth it, because your heart fell in love with you for the reason that I fell in love at all. People can watch the show the way they want but what they will never see is who you are, "wrote Tiffany.
"You are annoying and funny and stubborn and you have a rough exterior but not your family for us, you make me laugh like an idiot. I love you very much."
"And this way is not easy, but it is our way. And people can say what they want, but our story is none other than ours. I love you Ronald Smith."