Former star of 90 Day Fiancé, Ashley Martson opens up about fighting with Jersey Shore star, Angelina Pivarnick Larangeira at a charity event. Marton said that she feels regretful about choosing the charity event to argue.
Martson was introduced to TLC fans when she appeared on season 6 of 90 Day Fiancé and again in season 4 of 90 Day Fiancé: Happily Ever After?. Pivarnick is well known to Jersey Shore fans for being apart of the show in season 1 and 2 and then joining the cast again for the reboot, Jersey Shore: Familly Vacation for its 3 seasons. She's been wrapped up in scandal regarding Jenni "JWoww" Farley for taking it too far with her boyfriend Zach Clayton Carpinello. On Monday, December 16, Martson of 90 Day Fiancé was in Buca di Beppo in Times Square, NYC, on Tuesday to attend Johnny Donovan's annual Christmas party that supports Little Flower Children Services of New York alongside fellow reality TV personality Jersey Shore's Pivarnick. Tensions between the two controversial reality TV stars began while attending the charity event, but began to quarrel during their stay at the Sugar Factory in New York City.
Martson spoke out about the dispute to Us Weekly, saying, "During the event, she was having conversations about me to the other guests." However, Martson said she "didn't engage" with the Jersey Shore star because it "wasn't the place for that. " She continued, "We were invited to the event to lift a group of underprivileged kids' spirits during the holiday season, not to bring petty drama." The drama really started after the charity event, when Martson revealed that Pivarnick was coming to the restaurant uninvited. Martson said the drama began after Pivarnick reportedly "seems to want to insert" into the personal life of the 90 Day Fiance alum. Recalling what happened that night, Martson said that she and the Jersey Shore-star had "an altercation" with some of Martson's friends. Once "things settled there," Pivarnick would have restarted the drama about 20 minutes later. Martson claimed, "Angelina went back to her antics for which she is famous and started saying negative things about me to the table again, making people visibly uncomfortable.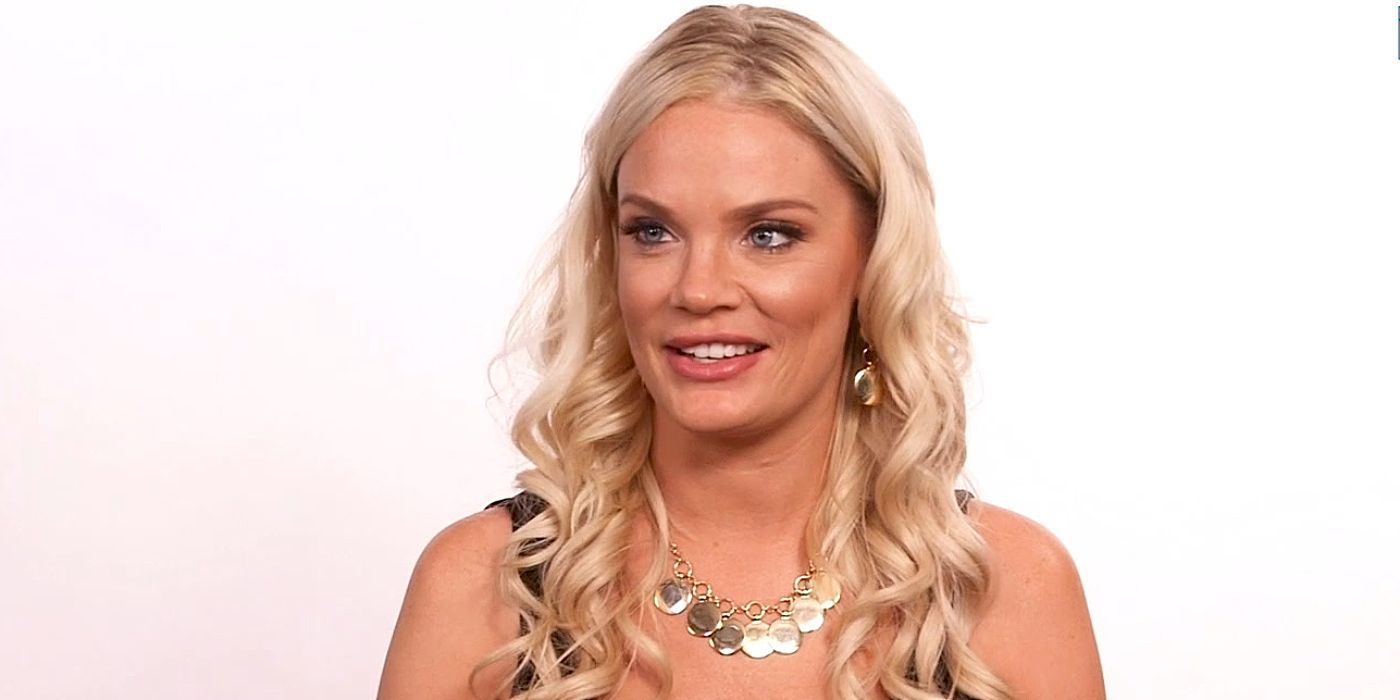 Apparently, tensions began to heat up after that, Martson revealed, "Instead of letting it go as I had done all night, I confronted Angelina. I don't think what I said to her is appropriate for me to discuss publicly as it's personal to her and could impact more than she and I." She explained that when another guest intervened, she "suggested we take a breather." Although it's still unclear what happened, Martson said she left the establishment after Pivarnick stayed at the table. However, Pivarnick did not speak publicly about her fight with Martson. The 90 Day Fiancé star expressed her regret about what happened that night and said, "I had hoped that any story about Monday night would focus on the charity and the children we would be with.
Both the 90 Day Fiancé and the Jersey Shore star are known for their scandals, confrontation, and their feisty personalities. They're known in their respective reality TV shows as the bad girls and when the two got together, it seems typical that tensions grew. Although it's not certain what really happened, Martson proved she regrets the altercation by talking about it. This could mean that these two reality TV stars aren't quick to join forces for charity.