It's no secret that celebrities can wear some very amazing clothes on the red carpet. What many fans may not know much about is what happens to those clothes after they are worn.
After all, most celebrities often don't wear outfits for multiple events. In the case of Chrissy Teigen, the starlet recently shared with fans what she does with her red carpet dresses. The answer will certainly warm your heart.
Chrissy Teigen recently had a Q&A about celebrity life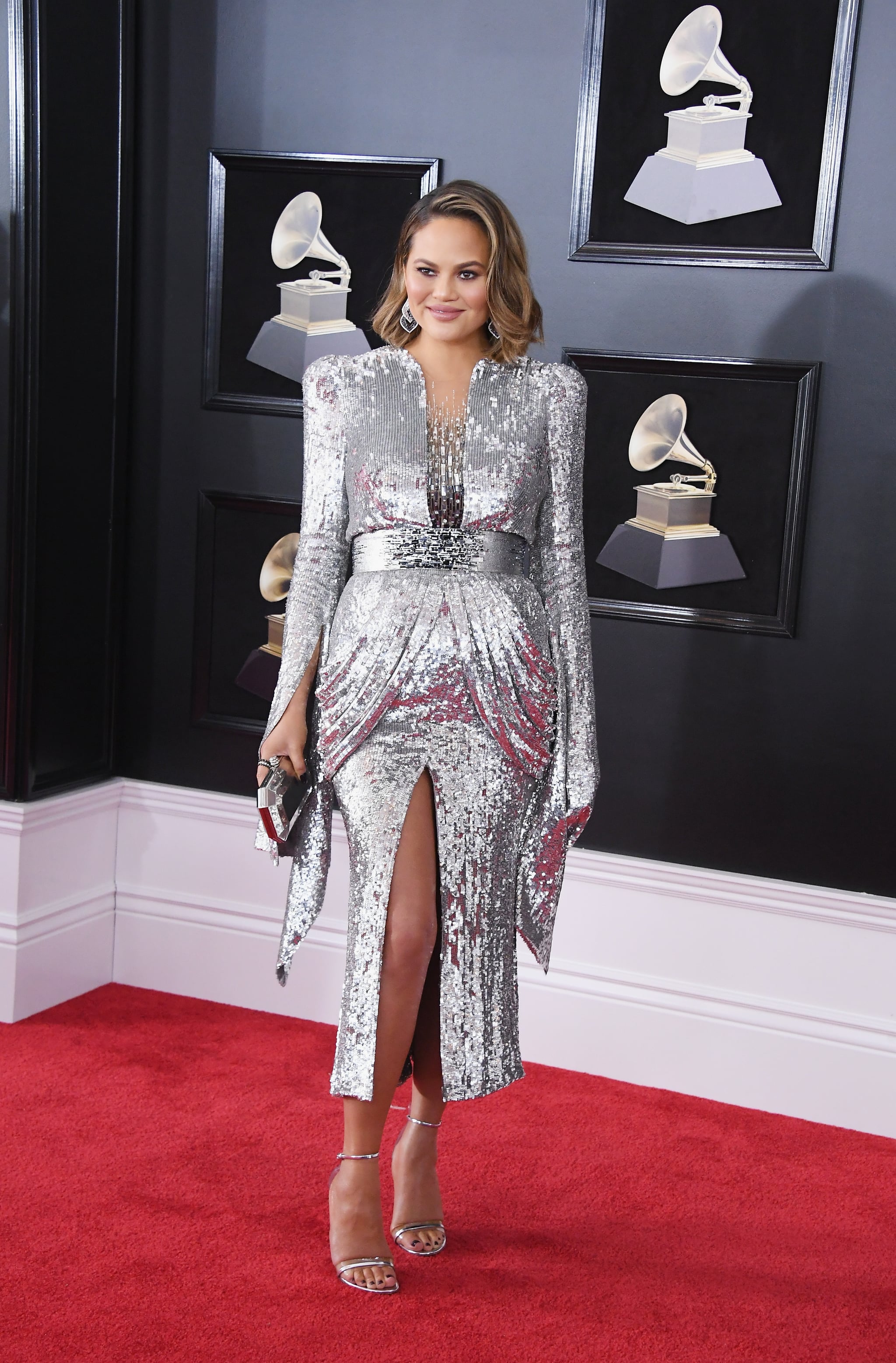 Chrissy Teigen is known for being very open to fans on social media, which is why she recently decided to hold a Q&A on Twitter where followers can ask questions about her life as a celebrity. "Ask me, your favorite A-list celebrity everything you'd like to know about a super-large A-list celebrity," wrote Teigen.
Fans started sending Chrissy Teigen a lot of questions, and she answered many of them with honesty and humor. In the process, she also revealed many interesting details about her life that people may not have thought of.
For example, a fan asked Chrissy Teigen what travel is like for celebrities and whether they should also struggle through check-ins and customs, like ordinary citizens. In response, Chrissy Teigen shared that celebrities usually "go through a terminal a mile from the airport for which you pay the membership. Teigen added, "They do the same security privately and take you to the plane in a car."
Other questions that touched Chrissy Teigen concerned many other aspects of her life, such as how many nannies she has, how she gets concert tickets and the benefits she gets as a famous person.
Chrissy Teigen revealed what she does with her red carpet outfits
every room is very used and occupied. I have worn a lot of expensive things but always have to give them back. since the babies, I'm not sample size anymore so I buy almost everything I wear and then resell on TheRealReal and donate the $ to charity. https://t.co/nXHqs7zr76

— christine teigen (@chrissyteigen) December 9, 2019
In a tweet, a fan asked Teigen about the number of expensive dresses she wore. Teigen replied: "I have worn a lot of expensive things but I always have to give them back."
She also gave in to some of the details that people undoubtedly asked about. Teigen shared that, since giving birth to her children, she is no longer the sample size that designers can borrow dresses from. That's why Teigen has to buy most of the clothes she wears for events these days.
As for what happens after she wears the outfits, Teigen is certainly not a hoarder. She wrote, "I buy almost everything I wear and then sell it on The RealReal and donate the $ to a charity."
What is The RealReal?
Teigen has not explained what The RealReal is, but we have the basic information for you.
The RealReal is a shipment store that focuses on reselling luxury items. According to a report from The New York, The RealReal takes luxury goods that people want to get rid of to a warehouse in California, where a team of horologists, gemologists and luxury fashion authenticators will inspect the items to find out their authenticity and value.
When an item is sold, the original seller gets somewhere between 40 and 85 percent of the cut.
The RealReal was founded in 2011 and has since become a major force in online shopping. CNN noted that much of The RealReal's success stems from the fact that it has "appealed to younger, environmentally conscious and ambitious luxury shoppers who want discount prizes for high-end brands.
A large part of the sales of The RealReal takes place through the online store. However, it also has three physical stores: two in New York City and one in Los Angeles.
The RealReal doesn't reveal who the original sellers are, so it's hard to tell at any time if there's an item from Teigen that you can buy. Dedicated fans browsing the site, however, can certainly pick up some fun pieces similar to what Teigen has worn.