There is never a shortage of rumors that Kate Middleton and Meghan Markle are arguing, but apparently they seem to get along well when seen together in public. If a new report is true, their public courtesy can be determined by the design, because it is assumed that they have reached an agreement to get along.
The Kate Middleton and Meghan Markle feud rumors persist
Markle and Middleton believe that rumors dominate the headlines and a royal expert has a logical reason why the media don't get along with each other.
Royal filmmaker Nick Bullen, who has been making shows about the British family for 20 years, gives the insider perspective on why the arguing rumors mainly concern Middleton and Markle. Bullen recently told Fox News that "it is a much sexier story to have two duchesses at war."
He added, "Let's have these two super glamorous women – a Brit, an American. An actress, sort of an English rose. Let's put them together … that's the sexy kind of media story."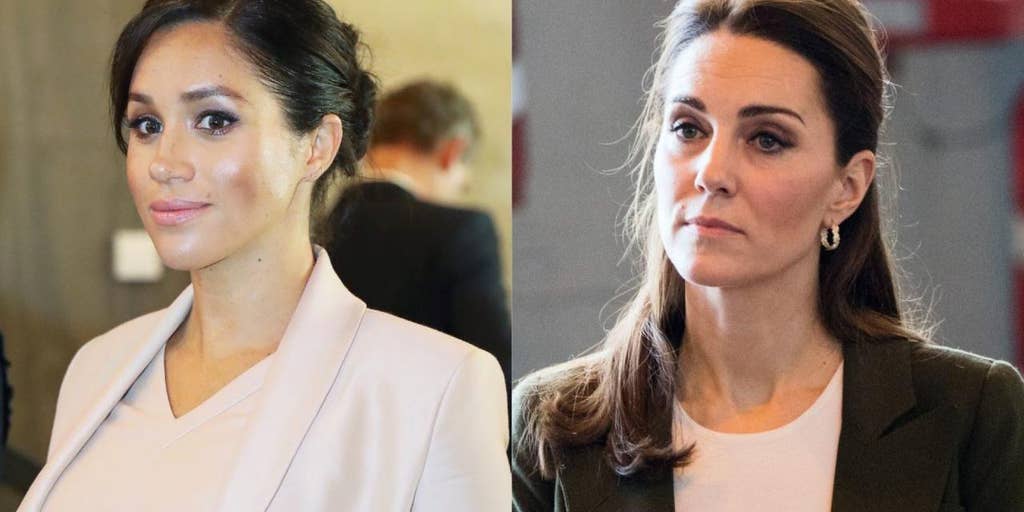 Are Prince William and Prince Harry feuding?
While the media focuses on the duchesses, Bullen explained how their husbands argue more often, and notes: "It is actually that William and Harry have had a break. I think you know, look. All brothers are falling out. All families are falling out. Their precipitation is now becoming public. "
Bullen continued: "I think people don't want to think about it with these two boys. These are two boys who lost their mother [Princess Diana] very young, and the fairy tale is that they are closer than ever and need each other, and I think that is probably true, but equally two adult men in their 30s, starting their own family, different women, moving to different parts of the country, different tasks. "
Do Kate Middleton and Meghan Markle have an agreement to get along?
While the rumors continue, it is clear that the Middleton and Markle are not doing anything public to raise eyebrows or support the claims of a feud. Royal expert Katie Nicholl told Glamor that she believes there is some "tension", and notes, "I think there is some truth to that there has been some tension – not just between the duchesses, but also between the dukes."
Nicholl added, "As we all know, things can come fairly quickly. So although I think there is tension, I don't believe that any feud has taken place."
Nicholl thinks frankly is due to the fact that the duchesses had an appointment, while she shared: "I know Meghan and Kate have reached an agreement to get along, to make an effort, to be friendly and "I am very warm about each other in public. They both realize that it is not in their interest to have these heads of the catfight. It is not what one wants."
Whether or not they have an "agreement" has not been confirmed, but Middleton and Markle certainly looked friendly enough when they were together recently for the Commonwealth Day church service. The two greeted each other with a hug and a kiss!