KATE MIDDLETON and Prince William separated four months prior to their wedding day – and Kate decided to punish her future husband during this short divorce, a friend claimed at the time.
Perhaps the future Duchess of Cambridge was understandably ashamed when photos of William dancing with other girls in a nightclub in London came up in 2007. According to royal expert Katie Nicholl, Kate confronted William about them and then decided to ask for their relationship in a move that biographer Andrew Morton called a "refusal to commit". A friend of William told the Daily Mail the moment Kate took the break very hard.
They reportedly said, "Kate did everything she could to make him stay – one moment playing a waiting game and then getting the next difficult.
"The other week she said she was going to be photographed in as many places as possible without William to punish him for all those photos that appeared of him with other girls.
"But William's heart just wasn't in it anymore.
"When she was planning the wedding, he tried to free herself."
It was actually the second time that the couple split, after having undergone a "test divorce" at the university in 2004.
However, it seems that Kate's approach to the second break-up worked exactly as she intended.
Royal photographer Kent Gavin said that Kate was photographed in various beautiful events in the months following their split.
He said, "She went to a few London parties in warm pants for a good cause – all those great events – and I think William must have seen what he missed."
Despite Kate's pictures during the party, she never spoke to the press and treated herself "beautifully" according to former BBC royal correspondent Jennie Bond.
Mrs. Bond said, "She wasn't kidding herself and she wasn't talking to the press crucially."
In the end, the two were separated for only a few months before resuming their romance after the concert for Diana.
The concert, organized by William and Harry in memory of their deceased mother, is considered a "catalyst" for the reunification of William and Kate.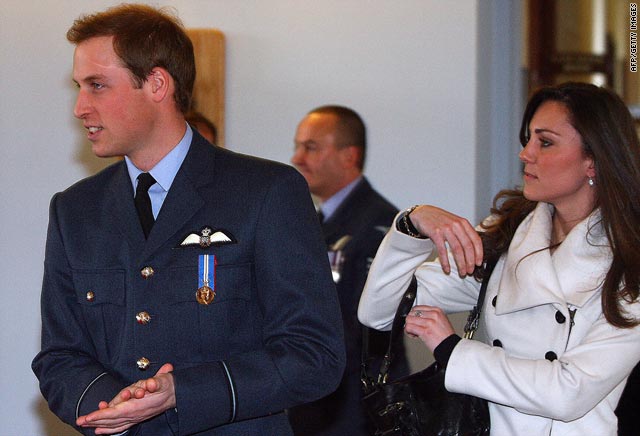 It was the first time the audience saw the couple back together – Kate was only a few rows behind William, next to her brother.
Nicholl said: "It was a memorable and moving moment when Take That Back for Good sang and Kate swung her hips and sing along with the lyrics.
"I suppose that's all someone needs to know they were back for good."
Referring to the time they met again in 2007, a good friend of the couple Andrew Morton said: "[William] realized what he really wanted in life.
"He thought he could do better, but he quickly realized what he had given up."
Despite their crying spells in the mid-2000s, William and Kate grew stronger and married at a beautiful ceremony in 2011.
They have three children since – Prince George, Princess Charlotte and Prince Louis.
Looking back on the short break in their relationship, Kate said in 2010 that she appreciated the time for herself afterwards.
She said in her engagement conversation with William that you can get pretty "consumed" by a relationship when you're young and that that time apart can help you learn about yourself.