With multiple cheat scandals popping up, and a history of deception, should Jennifer Lopez trust the Ex-Yankee?
Alex Rodriguez and Jennifer Lopez announced their engagement via Instagram on March 9, 2018. While love was in the air – and fans took every platform on social media – to congratulate the couple, the excitement was only brief.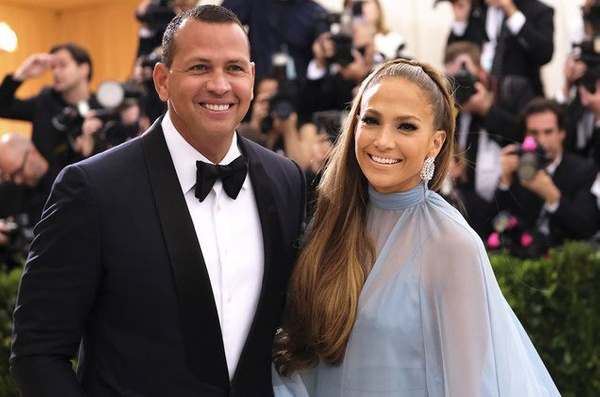 Shortly after the announcement of the engagement, Jose Canseco (formerly number 33 for the NY Yankees) wrote on Twitter:
"Watching World of Dance watching J.Lo text Alex Rodriguez Little does she know he is cheating on her with my ex-wife Jessica poor girl she has no idea who he really is."
Although this Tweet was largely ignored, because both A-Rod and Jessica Canseco denied the accusation (and many saw the tweet as an attempt by Jose Canseco to reclaim a little lost spotlight), a new accusation quickly emerged. More recently, Alex Rodriguez was accused of cheating with Jennifer Lopez with Playboy Model Zoe Gregory.

Suspected interactions between Alex Rodriguez and Zoe Gregory
Alex Rodriguez reportedly sent a photo of his private property to Zoe Gregory, before presenting it to Jennifer Lopez. Gregory reported that A-Rod also sent a number of 'thirsty' texts with questions about her friends and a possible threesome. According to the National Enquirer, Gregory stated that A-Rod was "like a filthy dog" before explaining, "He seemed like a needy, horny guy."
Whether or not the truth is behind these rumors remains to be seen; The history of Alex Rodriguez, however, evokes a little suspicion. The question is: does Alex Rodriguez fool everyone? Does he really see other women and uses his charm and Ex-Yankee status to pull a veil over everyone's eyes?

Alex Rodriguez is said to have cheated his first wife
Alex Rodriguez's wife, Cynthia Scurtis, filed a divorce in 2008 for infidelity and "other marital problems," ESPN.com said. The couple had been married for five years and had two children together; however, things quickly fell apart when rumors began to surface that A-Rod was having an affair with Madonna. Cynthia Scrurtis stated in the divorce papers that her husband "emotionally abandoned his wife and children," ESPN said.
While Madonna continued to deny rumors that she and A-Rod were having an affair, she was married to Guy Ritchie at the time. So, Madonna had to protect her reputation and relationship and therefore reason to pervert the truth.
Whether A-Rod and Madonna slept together or not, A-Rod's marriage collapsed due to extra-marital misconduct and Cynthia Scurtis seemed very upset at the time. Madonna may not have been 'the other woman', but Cynthia Scurtis seemed positive that there was another woman.

Alex Rodriguez has already shown a talent for cheating
Alex Rodriguez has already proven that he can be directly on someone's face (and on the camera), as he told Katie Couric in an interview in 2007 for 60 Minutes that he did not use performance-enhancing drugs.
Alex Rodriguez got the truth two years later and admitted that from 2001-2003 he used drugs that increase performance. He mentioned the pressure to perform as his motivating factor. For almost two years, Alex Rodriguez has strongly denied the use of steroids!
Whether Alex Rodriguez cheats on Jennifer Lopez will remain to be seen. Although it is likely that cheat reports will continue to appear because so many people are looking for five minutes of fame, let's assume he is telling the truth for now. However, if he cheats, and he approaches this in the way he handled the steroid debacle, he won't fizz for a while.