When it comes to makeup, no one is as expert as Kylie Jenner.
She was recently named Forbes the youngest ever female self-made billionaire, and much of that incredible wealth is due to her various cosmetic brands. Of course Kylie is probably one of the greatest influencers in the world and if you need proof of her makeup skills, all you have to do is look at her Instagram, which is peppered with hundreds of selfies who proudly display her expertise.
However, if you are just as much a fan of Kylie as we are, you might wonder what it looks like under the foundations and filters. Is it as beautiful as it appears superficially? Or does her skill with a brush and a compact mirror have something to do with her stunningly beautiful appearance? Well, here's the thing: I can confirm that Kylie is really pretty in real life, but that she looks completely different without her distinctive makeup. You can't even recognize her when you see her walking in the street.
Do not believe me? Then take a look at the photos above.
Yup: the girl in the yellow tracksuit is none other than Kylie herself. She was spotted this week in Los Angeles with her favorite makeup artist Ariel Tejada. The paparazzi managed to take some rare photos of a make-up-free Kylie, and when the images hit social media, the general public could not help but respond to how different they looked.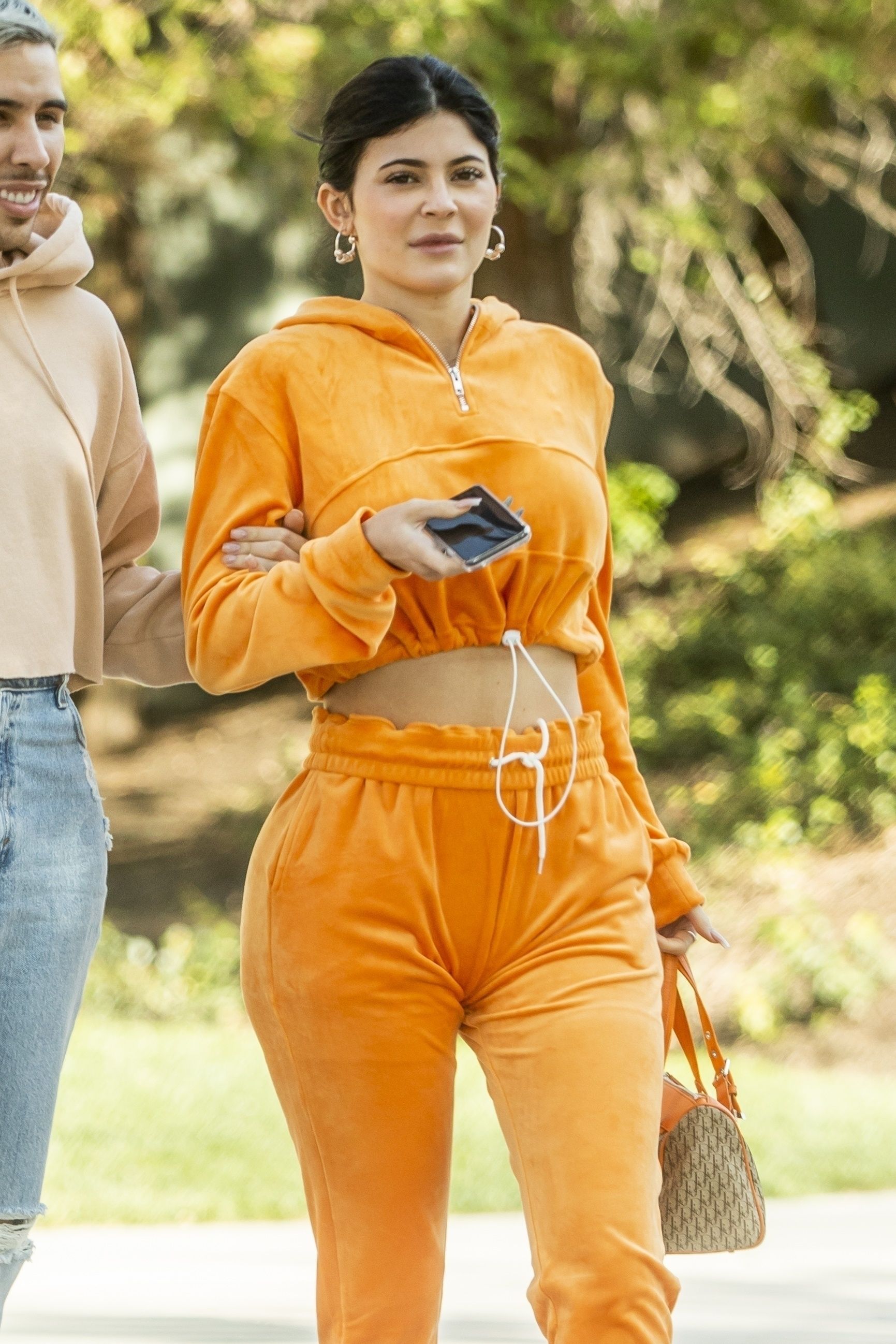 In a recent interview with fashion magazine Vogue, Kylie opened up how important cosmetics are to her and how she has helped her to fight her personal insecurities over the years.
Kylie stated:
"When I was uncertain about my lips, I turned to makeup to give me more confidence … I stole all of her makeup. She had these two little Chanel loose eye powders … like this baby blue and baby pink, and I laid them all over my face. They were the bomb. My mother always let me be creatively wild and go to my sixth grade with purple eye shadow and a creased fold. "
She also added that she tested her makeup techniques and products on her former best friend Jordyn Woods (who has since been banned by the Kardashians because she supposedly sleeps with Khloe Kardashian's ex-boyfriend Tristan Thompson) and that she and Kim don't compete a lot when it comes to makeup. Kylie has added:
"Me and Kim don't compete … Many people think we could, but we really like to make completely different products and enjoy each other. The more makeup, the better."