We always enjoy seeing a stunning makeover transformation, but what is even more inspiring is when we see someone who actually transforms his or her life by losing weight.
Although there are several diets and training options, the right choice is that you can keep it for life. We've seen stories about great weight loss on the Keto diet, but we've shown other people the pounds by counting calories instead of restricting food groups. It seems that the most important thing is to do your best to do what it takes to lose weight, for example by regularly going to the gym and passing on fast food and soft drinks.
Katelyn Broughton was morbidly obese since she was in elementary school. As a child, she thought she was exactly who she was and who she would be her whole life. She had accepted her fate as the fat girl.
What Katelyn changed was when she stepped on the scales and saw that she weighed more than 400 pounds. She wasn't used to that. She knew she had to do something about all the excess weight that she had with her.
At her highest weight of 412 pounds, Katelyn decided to join Orangetheory, which is a gym that describes itself as "better than your regular gym training." Professional coaches guide members through training sessions to give them the results they want.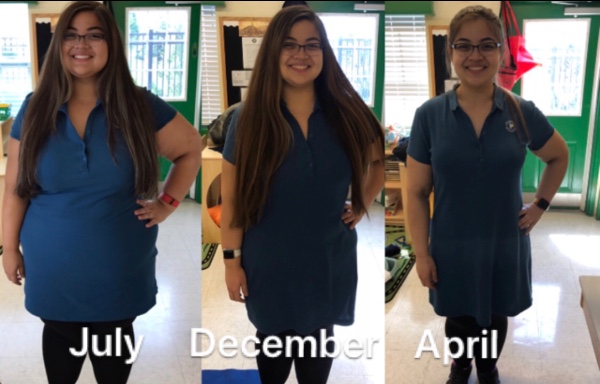 Katelyn was dedicated. She started counting calories and came to Orangetheory 5 days a week. Just 15 months after the start of her weight loss journey, she was down 230 pounds!
Now that she has a healthier weight, her daughter thinks she's much nicer. She is delighted that her mother can help her do things such as learning to ride a bike.
Although Katelyn is happy with her weight loss, she is not happy with the excess skin all over her body. She has already undergone surgery to remove some excess skin, and she hopes to save or raise money through GoFundMe to get the rest of the skin removal operations she needs.
Listen to Katelyn who describes her amazing weight-loss journey in the video below.
Are you trying to lose weight? Does Katelyn's story sound like you?