Most new parents are concerned about raising a child for various reasons, but for Prince Harry there is one thing he calls "frightening" for his first child with Meghan Markle. During the interview of Prince Harry with Dr. Jane Goodall for Vogue, he touched the biggest concern he has for Archie – and for all children, really.
Prince Harry discussed his worries
Prince Harry and Markle recently welcomed baby Archie into their family and he has great worries as a new father.
While discussing some of the environmental issues that our planet faces, Harry admitted the most "frightening" thing about having a child.
Goodall spoke specifically about what we are all against and commented: "It's crazy to think we can have unlimited economic development on a planet with finite natural resources. Today there is a lot of violence and war and suffering in the world, but we are part of the natural world, and if we cannot learn to live in harmony with it, then it gets worse. There will be more conflicts, people will fight for the last fertile land, the last fresh water. "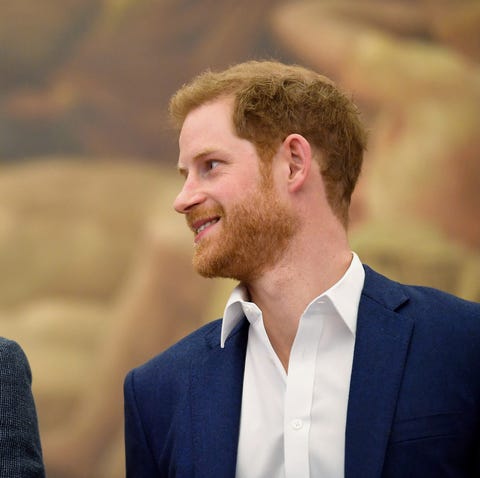 Harry explained why they only plan to have two children
All rumors that the couple has a large family have been shut down because Prince Harry said this is not in their plans – and for very good reason.
Prince Harry commented: "We must remind everyone that this is happening now. We already live in it. We are the frog in the water and it has already been brought to the boil. Which is frightening. "
Goodall remarked: 'It happened and happened. It is frightening. Especially because you have just had a baby. "
When she asked Harry, "Well, it makes it different, doesn't it?", Referring to him as a new parent, it gave him a break while sharing this insight: "It makes it different. I think, weird, because of the people I have met and the places where I have had the good fortune to go, I have always had a connection and love of nature. I see it differently now, without a doubt. But I have always tried to make sure that even before I had a child and hoped to have children … "
Goodall intervening, "Not too much!" And Harry confirmed that she was "two, maximum!"
He went on to say: "But I have always thought: this place has been borrowed. And certainly, if we are as intelligent as we are all, or as evolved as we should all be, we must leave something better for the next generation."
Meghan Markle touched on her pregnancy and new baby in her Vogue letter
As part of her acting as a guest editor, Markle wrote a letter for the Vogue song, in which she discussed this "special time" in her and Harry's life.
She wrote in her editor's letter: "I was about five months pregnant when this trial began, and by the time you keep this problem in your hands, my husband and I will keep our three-month-old baby boy in ours."
She went on and remarked: "It is a very special time for me personally, on so many levels; working with Edward [editor in chief of British Vogue, Edward Enninful] and his team, both during my pregnancy and during my maternity leave, did not played that joy in the last place – it was a privilege to be welcomed and supported by this amazing team. "