Sister Wives star Kody led a family caravan to a new city where he envisioned an easier life for a man with four wives and 18 kids. So the family followed his lead in what seemed like an urgent need on his behalf to move.
Kody and his family landed in Flagstaff, Arizona, with visions of easier times dancing in Kody's head. But the new Sister Wives previews seem to suggest that Kody forgot to include a few things in that vision.
Sister Wives: Kody Brown Finances Worse Than Thought?
When the last Sister Wives episodes from last season came to a close Kody Brown was in the middle of a juggling act. His finances weren't stellar, but it sounds like the fans, or more importantly, his wives, didn't know how bad it really was.
Sister Wives Season 14 promises finance problems so dire that the lack of money might dictate where they have to live. Previews of TLC suggest that there is a solution that Kody Brown comes up with, but his women are struggling with his idea.
Last season filmed months before the episodes got to the screen. When Season 14 of Sister Wives rolls out in January, fans will see what happened earlier this year.
So it might not seem like it, but Kody Brown has owned Coyote Pass for almost two years now. From all the reports, it's still open. But the previews of the new season suggest that there is an argument between the wives of the sisters about what to do with the property.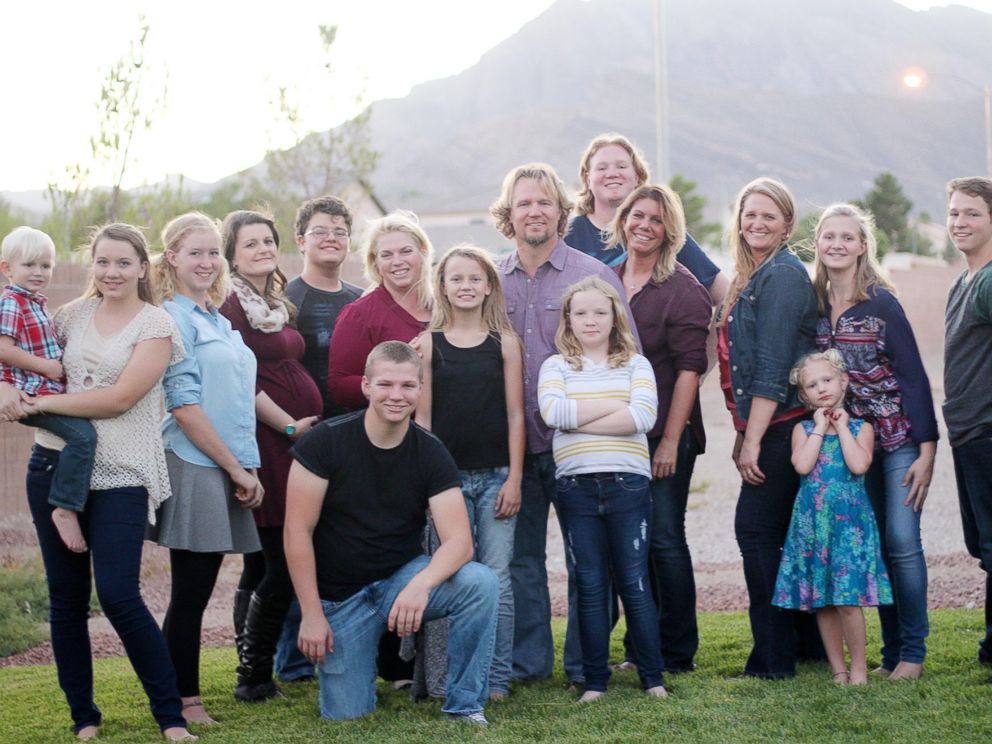 Kody Brown: Division of Property
Sister Wives promos seem to throw just enough information out there for fans to form their own assumptions. What they have given the fans about this new season, puts the women of Sister Wives at odds across the terrain.
It sounds like the only way out of the financial mess for Kody is to combine his four households into one. Kody Brown didn't spend all that time on the last season when Sister Wives found and built a monster house with an architect for nothing. This cliffhanger is coming home in the new season.
It sounds as if the Sister Wives ladies want nothing to do with combined living but they might not have a choice. Another preview suggests they argue over the fair division of property on the new season.
That too brings Kody's projected one big house to mind. Remember that tiny spot on those blueprints with Meri's name on it? Fans were furious to see Kody split up the huge Sister Wives house.
Sister Wives: Meri Slighted By Square Footage?
When Kody showed the blueprints on camera to his Sister Wives, fans were bowled over by Meri's piece of the house. Immediately fans jumped online and found the part Kody Brown assigned to Meri Brown in his big house, nothing but a glorified closet.
Meri looked slighted by square footage. Especially when compared to what he awarded Robyn Brown. She got two master bedroom suites in her layout. Kody said at that time that the second master bedroom was for Robyn's son who was planning to live at home while he was going to college.
The four wives of Kody Brown haven't seen this dream blueprint of Kody's yet on the Sister Wives show. So this new season will highlight Kody's surprise housing creation. Apparently, the wives will see what the fans saw last season. That's Robyn Brown with the lion's share in the blueprints of Kody Brown's castle.
It also sounds that some, if not all of the wives bite back over the division of property. Maybe even Robyn gets upset, too. By giving Kody Brown so much space, he has placed her in an uncomfortable place among his other wives.
Sister Wives: Neighbor Trouble for One Wife
One of the Sister Wives moms is driven out of her rental property by neighbors during the next season. When the Sister Wives tribe first moved to Flagstaff, all but one of the women lived in rented accommodation. Christine bought her very first Flagstaff house.
So Christine was the only one that couldn't be driven from a rental home. This means that one of Kody 's other wives (Meri, Janell or Robyn Brown) had problems with their neighbors.
The TLC preview indicates one of Kody's wives moved out of their rental home due to the neighbors.Since Meri and Robyn both moved to Flagstaff for the second time, it seems that it is one of these two women.
Fans think it was Robyn. That's because she immediately had inquisitive neighbors pop up on the first day she landed in her rental home in Flagstaff. They wanted to know how many of the crowds of kids would stay in her front yard in the house. But the woman who was driven out of her house could be one of the three in rental homes.
Maybe it wasn't the number of people living there that peeved off the neighbors. The traffic around the home of the production team and fans of the show may be the reason that one of Sister Wives' wives was expelled by neighbors.
Sister Wives: Flagstaff Not All Kody Brown Presented?
Kody painted Flagstaff as a great place for the Sister Wives family to live. He claimed it was less expensive and that the residents were hippie-like in their lifestyles. This means that people are relaxed and do not judge.
It sounds as if Kody Brown was right about the people in that city. But, he forgot to enter one factor into the equation. These laid-back folks like their quiet and privacy. They don't care how many women Kody Brown has, but they don't want the circus that goes with it.
What they do care about is the cameras and production crew that follows the Sister Wives around. So the biggest cliff hanger of all is the drama that bubbles up around Kody Brown and his spawn in their new city.
People in Vegas probably didn't give the Brown family a second look when they came with cameras in tow. Vegas is home to much larger stars than this reality show family.
So when Season 14 rolls out, it sounds like Kody Brown's sales pitch fell short.It seems that Kody seduced his family from Sister Wives to move to Flagstaff with a vision that didn't come true. The previews promise more drama than ever before in their new city.
The living is not cheaper and the people, although a great bunch of folks, like their peace and quiet. So it looks like Kody Brown dug a deeper hole for himself by moving the family to Flagstaff. It doesn't seem to be the fixer he promised when he sold the move to his Sister Wives partners.