Sister Wives star Robyn contradicted herself a few times through the seasons on TLC and it seems her words came back to bite her. Kody's fourth wife might seem meek at times but when something rubs Robyn Brown the wrong way – watch out.
Robyn has said many different things since the Sister Wives reality show first graced the TV Screen. From what she's said in the past, Robyn Brown should be very uncomfortable in Flagstaff but that doesn't seem to be the case.
Sister Wives: Robyn Brown Barely Reacts to Kody Brown Raw Sewage Spill
In one early incident, which appears in the video below, Robyn Brown displays bizarre facial grimaces. Anyone watching the video, probably can't keep a straight face when Kody gets splashed with raw sewer. The patriarch of the Sister Wives family describes it as the 'roughest kind of sewer'.
The family headed out for a trip in their RV and that's a lot of people using the bathroom in the travel vehicle. So, when it's time to empty the toilet, sometimes there's a backup of sewage. Both urine and faeces pour from the RV valve to the ground and splash Kody.
You might think that's what got Robyn Brown's face all askew in the video – but it's not. Her facial grimaces came as she opened the RV door and she was greeted with snowflakes. During the narration on the clip, Robyn Brown explains that snow drives her crazy. She shouted so loudly that Kody Brown told her to be quiet.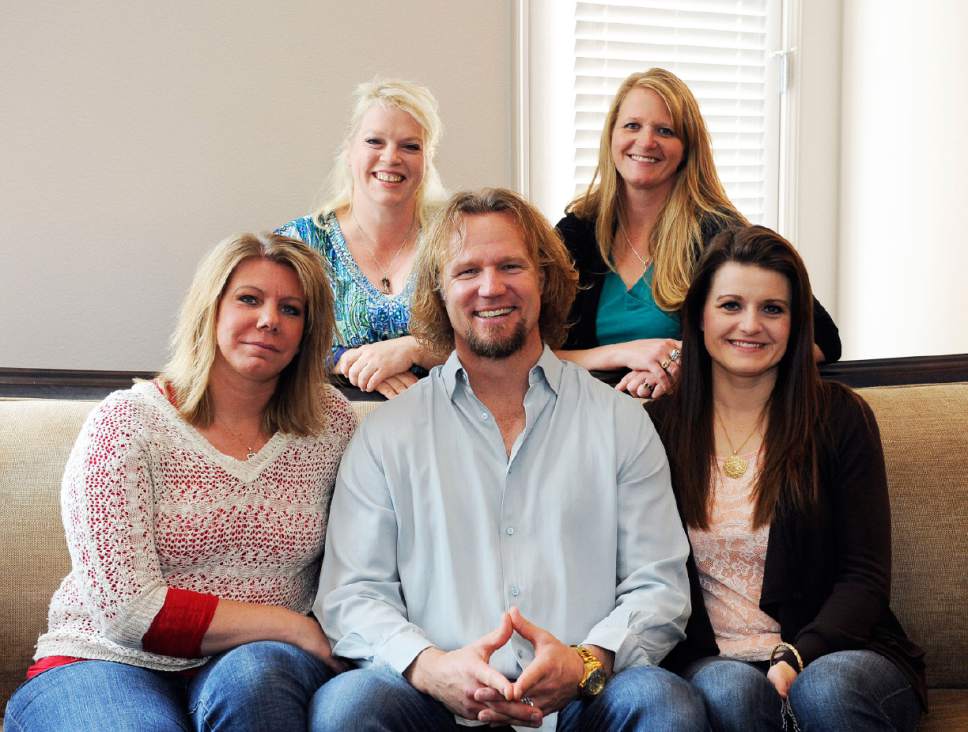 But… Snow Turns Robyn Brown Into a Monster
The fourth Sister Wives spouse also said that snow turns her into a monster. Uhmmm… but where is Robyn Brown now? Living in a winter wonderland in Flagstaff. She even advocated for the move. That's odd for someone who hates snow that much.
During the last season, Robyn Brown wanted a certain area of Flagstaff for the Sister Wives to call home. If fans remember, Robyn heard the angels sing for her on a tour of Coyote Pass.
On the other hand,Meri loved an area called Cottonwood. The first wife of this family liked it because it offered a lot of trees and the new land no longer had any foliage. This was the first choice of the Sister Wives matriarch. But Robyn could not live in Cottonwood. She told them all a story about something that happened when she was young.
What happened scared her to the point that she just couldn't feel comfortable living in a home surrounded by woods. Then they bought the property anyway. But whether they did this for Robyn Brown or for other reasons is not known.
It seems as a kid Robyn's family lived in an area where forest fires broke out. Robyn Brown explained how such a fire came very close and since then she has developed a fear of wooded areas.
Sister Wives: Both Snow and the Woods Hard to Live Around
Jump ahead several months to real-time today. While the Sister Wives members purchased Coyote Pass, it looks like they've done nothing with it. But what Robyn Brown and Kody did was purchase a rural Flagstaff home for almost a million dollars.
The pictures of Robyn Brown's new home show that the Sister Wives couple now live in a house surrounded by forests. Despite her protest to live in Cottonwood, where Meri wanted to settle, Kody's wife four now lives in a wooded area.
So, Robyn demonstrated in the past in the Sister Wives show that she hates snow. Talking about snow makes her look strange on her face, which she shows in the video above. But she didn't really break into a frown when human waste was everywhere in the same video about Kody Brown.
Robyn Brown made it clear that living among trees and having snowflakes blowing in her face is not her cup of tea. Yet she is in Flagstaff, where the first snow of the season struck in October of this year. Yet you find her new home in the forest of Flagstaff.
"Clearly, there's some contradictions with Robyn Brown who appears to be more turned off by snow than she was when her Sister Wives husband got sprayed with urine and feces." Fans need to keep an eye on the new season to see where all this is coming out on the Sister Wives.