A Russian teacher was forced to give up her job and resigned after the students' parents accused her of "dressing like a prostitute."
38-year-old Tatjana Kuvshinnikova uploaded photos of herself in social media in a short shimmering pink dress when she celebrated New Year's Eve.
Several angry parents noticed the image and complained about the fifth grade language and literature teacher in the city of Barnaul, western Siberia, and claimed that the photo "encouraged boys to lust after her."
The parents pointed to other images and videos that Tatyana had uploaded, including one of her dances with schoolgirls wearing a bikini.
The teacher is also an ice bather who swims again in -30 degrees, which means that she regularly places pictures of her in swimsuits.

According to Sibreal, school principal Olga Ga Tatjana pressured to give up her job in a letter in which she wrote:
This is how prostitutes dress: high heels, a dress above the knees and everything that can be seen.
Who are you trying to lure? You do not have the right to use the 'teacher' title. You are a blot on the reputation of the school.
It is not surprising that boy students are in love with you, and there is only one step left for pedophilia.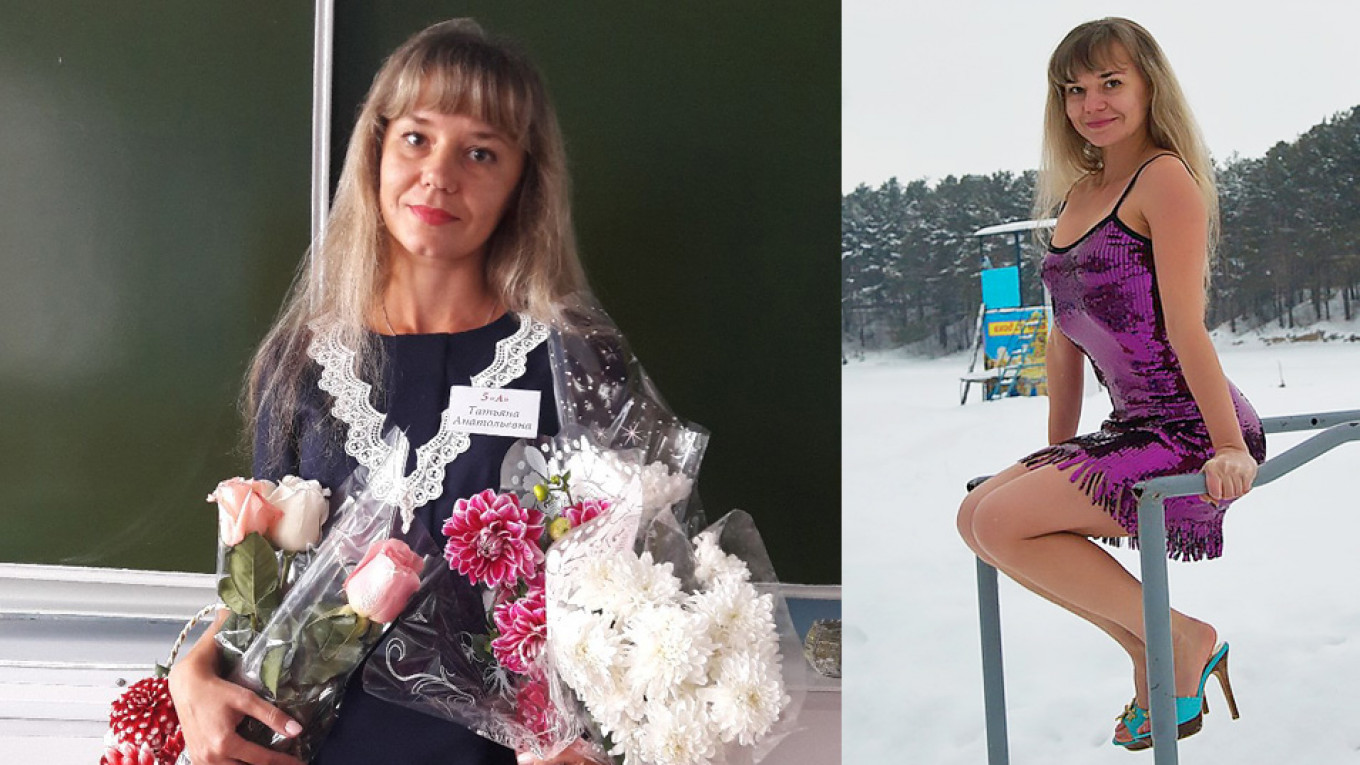 While Tatyana was initially fired by the school in February, many parents supported her and she continued to teach despite the fact that her colleagues suppressed her, The Mirror reports.
Tatyana reportedly told local media:
Some parents did not like this photo and were sent to the headmaster. It was unexpected and unpleasant. It appears that teachers are not allowed to have free time, hobbies.

I am also the class teacher and the parents signed a petition to the director asking me to keep me at school. They were satisfied with my work.
Tatyana's decision to stop this month because of the conflict led to criticism of the school director by the Minister of Education and Science of the Altai Territory, Maxim Kostenko.
As Kostenko says he likes to help Tatjana look for other work, she plans to teach children to draw at the art academy.