It's no secret that The Bachelor Peter Weber is fond of former bachelorette Hannah Brown and her reality TV style. The two have a history, but Hannah Brown inspires Weber to this day – so much so that Weber's theme of vulnerability and openness mimics what Brown showed in her first speech on season 15 of The Bachelorette.
Fans watched as Hannah Brown looked for love on The Bachelorette, she struggled to pick between the final three contestants: Jed Wyatt, Tyler Cameron, and Peter Weber. She ended up leaving Peter in Greece, while deciding between two other love interests. Now, after choosing Jed and canceling her engagement, she tried again with Tyler asking him out in the finale, but it seemed like she and Peter were getting along well – until the premiere of The Bachelor. Hannah Brown came to pay Peter Weber a surprise visit in order to give him back the co-pilot wings he had given her when she arrived in his season. The tables turned on the episode of the premiere as Hannah Brown approached him. However, after a heart-to-heart meeting, hopefully Hannah Brown and Peter Weber (and the fans) got the closure they needed.
Now that the sting of lost love is gone, Weber only has good memories from Hannah Brown. Peter Weber explained at the Television Critics Association winter press tour in Pasadena (via Fox News), "I remember…that first night, her first speech was about being vulnerable and being open and raw with the boys. And I made that a big theme of mine and I wanted to set that theme early," He also opened about his experiences so far on season 24 of the show, as well as how much he's grown since he started with Brown. Weber says he's matured and that he's ready to communicate better with new future women. When asked about his experience participating in The Bachelor, Peter Weber stated, "It was really cool for me to have so many different women with different personalities, and I really had to adapt and learn how to make them receive what I really intended to receive".
Peter Weber also admitted dating that many women ask for long nights and not many opportunities to sleep in a short time. It seems that Weber not only turns to Brown for thematic advice, because he clearly has strong feelings for Hannah Ann Sluss in the mansion, among other things. That said, it is still very early and technically everyone's game. Weber finds it exciting for Bachelor Nation to see the finals, because he no longer wants to keep it a secret. With regard to the finals, he noted how mysteriously difficult it is for him and said: "I wish everyone could know". Weber thinks that his last week in the show will be one that will stand out to him forever, and the fans can not wait to see it.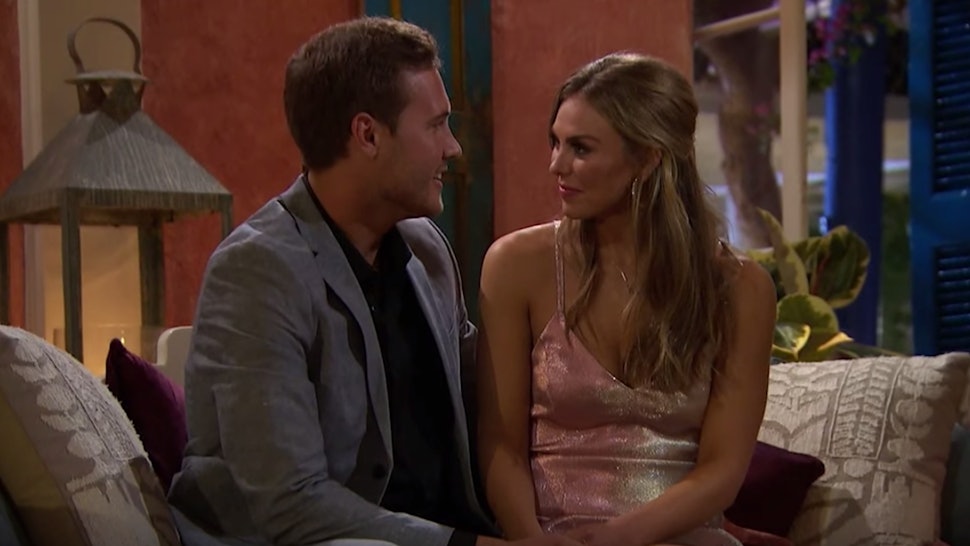 With twists and turns and unexpected moments, even for the bachelor himself, season 24 of The Bachelor is definitely a wild ride to the end. After a tumultuous start to the season, with Hannah Brown present and the women of the mansion confused by her inexplicable grip on Weber, but Bachelor Nation hopes to see a shift as the season progresses – one where Peter Weber will eventually give his battered but healing heart to another woman who will eventually become his wife.