The winner of The Bachelorette Australia for 2019 is Carlin Sterritt.
Despite a few roadblocks in their relationship, Angie Kent told her that she was in love with him during the final of Thursday night, but not before she said goodbye to her number two, Timm Hanly.
For some fans with eagle eyes, the signs that Carlin would win from the start were clear, but their declaration of love to each other was still a good time to witness.
"I'm going to be honest, you are not usually my type of man. You are very put together and I am not put together," said 29-year-old Carlin. "I am not perfect. I dress in nice dresses, but I am a mess. I have thrown myself into this so much and I do not want the perfect man for everyone. I want the perfect man for me.
"I no longer doubt that you are the perfect man for me and I fall in love with you," she added.
Carlin, 30, was just as beaten and said to Angie, "I fell in love with you too" before she called her.
"Don't do anything stupid!" she laughed nervously, thinking he would suggest. But Carlin emphasized that it was just an "engagement ring".
But with good news comes bad news, and Angie had to cautiously disappoint Timm – but on national television. And while he put a brave face in front of the cameras and comforted Angie when she said goodbye, Timm broke out shortly thereafter.
"That's why you have your walls high," he told producers later. "For that exact reason. That's why I didn't want to go all-in. Right now, this feeling is why I didn't want to go all-in. I never talk about my feelings again."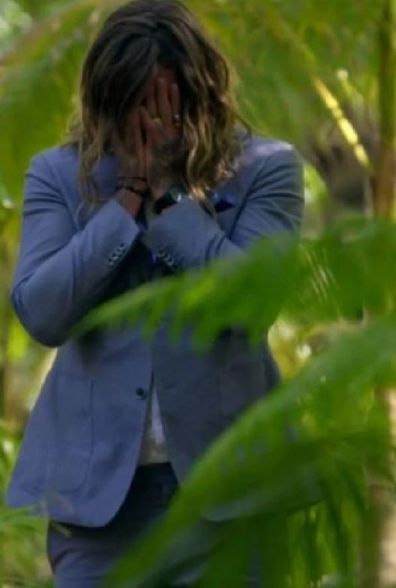 Remarkably absent in the episode was host Osher Günsberg, who said goodbye during filming to welcome the birth of his first child when his wife, Audrey Griffin, gave birth.
"In the last week of filming, Audrey had seven minutes in a row, so it was going to happen any time," Günsberg told The Daily Telegraph on November 10.
"I got nervous while hanging around the house and my executive producer … glanced at me and said," Oh, you can't miss this. It will be the best day of your life. Don't worry, we will make [the final] happens [without you]. "