The Bold and the Beautiful spoilers recapitulate on Friday 6 December, teasing that Liam Spencer (Scott Clifton) and Steffy Forrester (Jacqueline MacInnes Wood) continue their conversation on Spencer Publications about Thomas Forrester (Matthew Atkinson). Liam told Steffy that Hope Logan (Annika Noelle) wanted nothing to do with Thomas Forrester and that Douglas Forrester (Henry Joseph Samiri) was the only connection Hope and Thomas would ever have.
Steffy pointed out that Douglas is a package deal and that Hope would have to deal with Thomas Forrester in the future, which Liam emphasized. Liam stated that he loved having Douglas around and as part of his family with Hope, but that he didn't want Thomas in his life either. Steffy was worried that Liam was emphasising all of this and stated that she did not think Hope would let anything come between them.
Meanwhile, Hope at Forrester Creations told Thomas Forrester that his design examples were beautiful and Thomas Forrester declared that he wanted her to come back and revitalize the Hope For The Future line. He pointed out that Forrester has a great nursery and that they can get her a nursery on the executive floor. Hope appreciated all the enthusiasm and said it sounded very exciting, which led Douglas to ask if Hope said yes.
Hope then told her to think about it and Thomas Forrester said that he wouldn't put pressure on her, but that they would make a great team. Douglas shouted in that "you make a great team – you're my mom and dad." Hope looked hesitant but thoughtful as she clearly considered coming back and reviving her line. She then left and went to Spencer Publications.
Steffy then joined Forrester Creations and met Thomas and Douglas only in the CEO office. She immediately saw Douglas' Hope For The Future drawing and turned to Thomas to find out what was going on. Douglas then announced that "Daddy asked Mommy to come back and work with him", which annoyed Steffy.
Pam Douglas (Alley Mills) came in and took Douglas to get yoghurt, and Steffy urged Thomas Forrester to persuade Douglas to make the drawing for Hope. She accused Thomas of using Douglas to lure Hope back to Forrester Creations. Thomas denied it, which led Steffy to demand that Thomas tell her what he's up to.
Meanwhile, Hope arrived at Spencer Publications to see Liam. They talked a bit about how Liam got along with Bill Spencer (Don Diamont), then talked about Hope and how she liked being home with Beth Spencer (River Davidson and Madeline Valdez), but that she eventually wanted to go back to work. She told Liam that she was thinking about going back and that she thinks she's ready.
Liam then offered Hope his full support and asked how long it would take to get a new designer. Hope then hesitated and said that this was the part she wasn't sure about, so Liam immediately realised that she was thinking about keeping Thomas Forrester on the line.
He clearly didn't like the idea and Hope said that she didn't say yes, but that she didn't say no either. Liam was on the ground and looked absolutely shocked.
Then Ridge Forrester (Thorsten Kaye) spoke to Shauna Fulton (Denise Richards) at the Forrester mansion. He had just received divorce papers from Carter Walton (Lawrence Saint-Victor) and was considering his next step. He told Shauna that he should try again with Brooke Forrester (Katherine Kelly Lang), which made Shauna sad. Nevertheless Shauna supported Ridge's efforts and told him to just be honest with Brooke.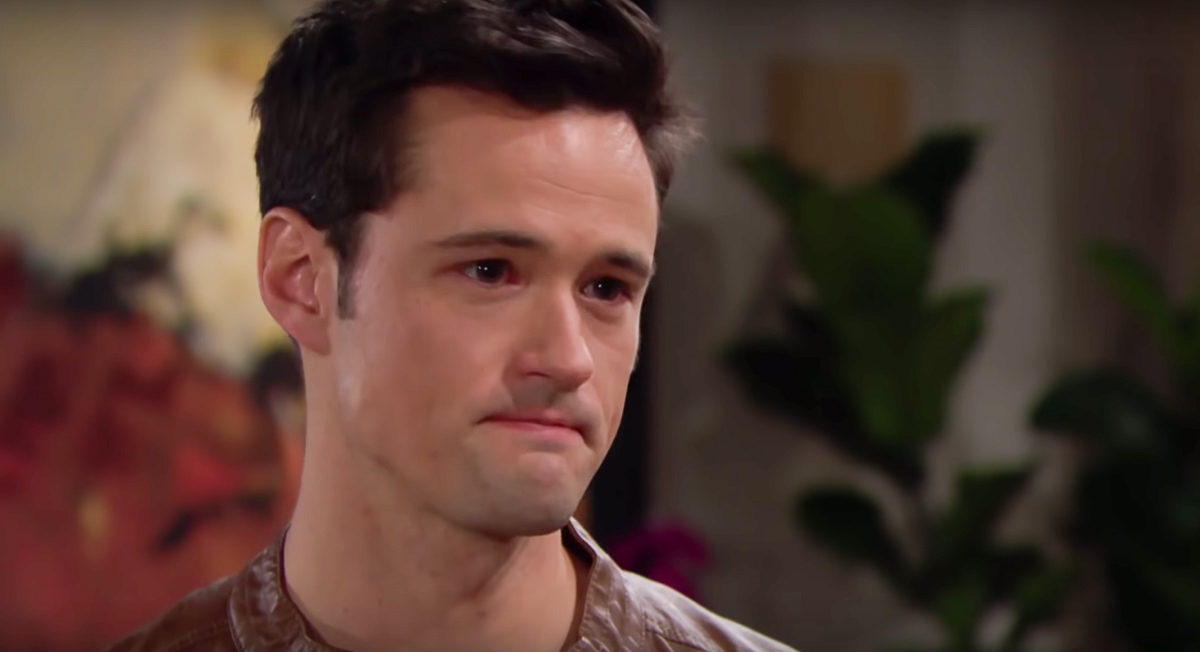 After Ridge left, Quinn Forrester (Rena Sofer) entered the room to find Shauna upset. Shauna regretted that Ridge Forrester had just left with divorce papers for Brooke, but that she still didn't think she had a future with Ridge, because he hoped that he and Brooke wouldn't sign the papers. Shauna said it looked like she and Ridge had real potential for a minute.
Finally, Ridge arrived at Brooke's house with the divorce papers. Ridge Forrester then said that he missed his "Logan" and that this was not what he wanted. He stated that they were meant to be together and that she was the love of his life, but that the distance between them was growing. He said he didn't think it was too late and that they could find out because Brooke was just standing there in silence.
Ridge then said that forgiveness was the only answer and Brooke agreed with Shauna who lived in the guesthouse, but Ridge Forrester said he didn't want to talk about Shauna. He said that there is only one thing that keeps them apart, and that is their disagreement over Thomas, but that a little forgiveness can go a long way.
Brooke then said: 'So I forgive Thomas or are we getting a divorce? You don't understand what you're asking. Ridge Forrester said, annoyed, that he was trying to bring this family back together, and that it would take work and effort together, and that he wants Brooke by his side. He ended his plea with: Can you find it in your heart to help me help my son? Can you please forgive Thomas? And Brooke simply stared at him provocatively.