The royal family has been bombarded with so many rumors lately that it is almost impossible to keep track of who is probably not talking to whom, what the tension is about and who is the cause. One of the latest stories that the headlines reached did not have to do with a royal break recently, but rather with Queen Elizabeth and Meghan Markle. As most people know, Kate Middleton, Prince William's wife, borrows quite often from the royal jewelry box.
When Meghan married Prince Harry, ergo equipped with official access to the Queen's jewelery collection, we expected her to wear beautiful pieces on a regular basis. Rumor has it, however, that Meghan is not allowed to wear the Queen's jewelry! Is this really true, or are we all being fooled by the last royal scandal?
What jewelry has Kate Middleton borrowed?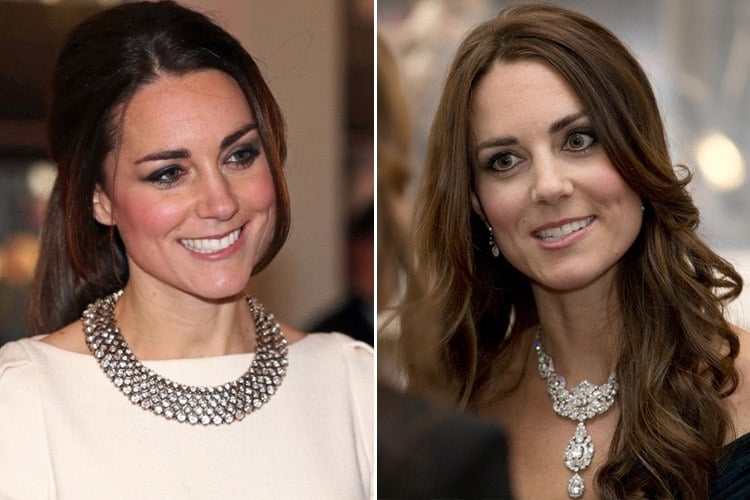 The Duchess of Cambridge is always dressed to perfection and she wears the perfect jewelry for her outfits. Who could forget her magical wedding day when she completed her bridal appearance with the Cartier halo tiara on loan from her majesty? Kate has also worn Queen Elizabeth's pearl drop earrings and can also be seen in her grandmother's maple leaf brooch. How wonderful it must be to have access to one of the most amazing jewelry collections in the world!
Has Meghan Markle had the privilege of borrowing jewelry?
To a certain extent, Meghan does. On her wedding day, Meghan wore the Queen's bandiustiara, to which her breathtaking hand-embroidered veil was attached. That night she was wearing the princess Diana aquamarine ring at the nightly reception. Apart from that, we mainly saw Meghan carry her own pieces, not borrowing from the same collection that her sister-in-law often has.
Does this mean that the queen has forbidden the Duchess of Sussex to wear her jewelry?
Meghan Markle has been in the family for less than a year
Although it is true that Kate has been a member of the royal family for much longer than Meghan, this does not stop the queen from lending Meghan her jewelry. Nor is the fact that Kate is a future queen a position that Meghan will probably never hold. The Duchess of Cambridge has just been to more events and engagements and had more opportunity to wear jewels that were borrowed from the queen than Meghan has.
The Duchess of Sussex has been gifted jewelry by Queen Elizabeth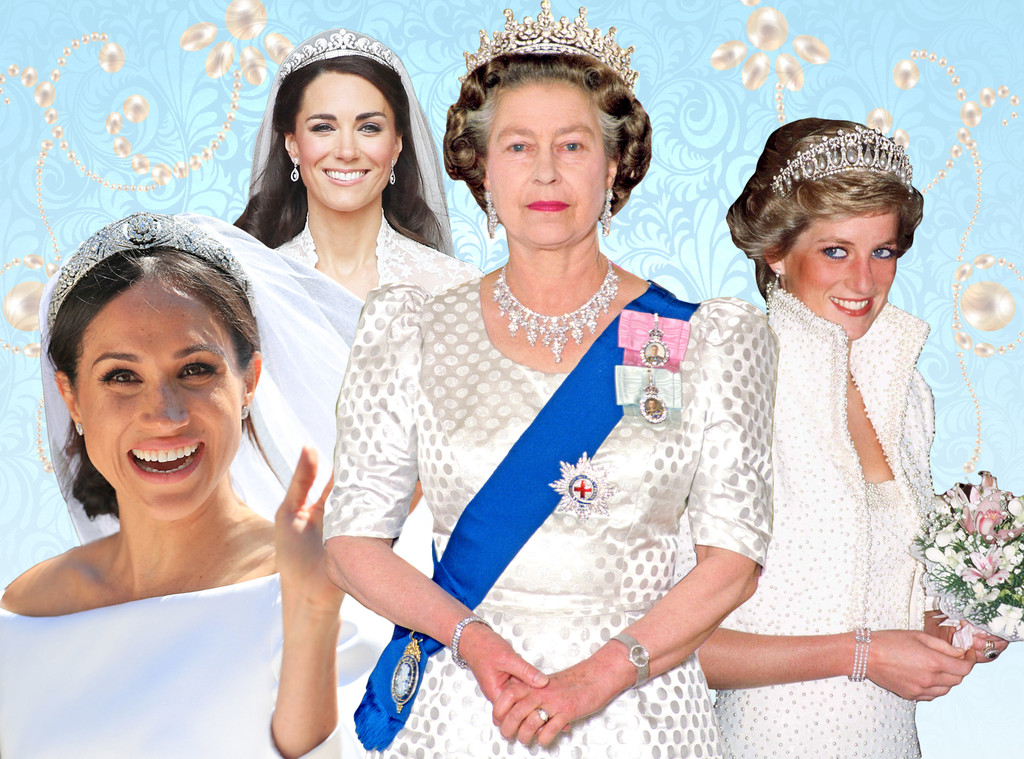 Since she marries Harry, Meghan has received some beautiful jewelry in the form of gifts from the queen. So while the pieces she has technically worn have not been borrowed, wearing them is still an indication that Queen Elizabeth really loves Meghan.
Which raises the question: where did the rumors come from?
The royal jewels scandal is not real
It seems that there is no scandal involving Meghan and the royal jewels, and the rumors are nothing more than speculation. There is nothing to stop Meghan from borrowing the Queen's jewels in the future, and the chances are, that is exactly what she will do. Maybe she has some specific pieces in mind that she plans to borrow for certain occasions.
As time goes on, we can expect Meghan in more sparkling tiaras, as well as some of the queen's impressive earrings and necklaces. It would be completely amazing if Meghan even borrowed a special piece of jewelery from the queen when baby Sussex first appeared. Everyone suspects what is going to happen, but it is quite a relief that the scandal was not real!