As any fan might tell you, the feud between Miller-Keyes and Hannah goes back further than Colton Underwood's season of The Bachelor. The two beauty queens competed against one another at the Miss USA pageant in 2018. And although Miss Alabama and Miss North Carolina initially struck up a friendship, the pair had a falling out that lasted until their appearances on Bachelor Nation. But now, it seems Miller-Keyes and Brown have come to an understanding. And even more recently, Miller-Keyes supported Hannah Brown following The Bachelorette's big Dancing With the Stars win.
What happened between Hannah Brown and Caelynn Miller-Keyes on 'The Bachelor'?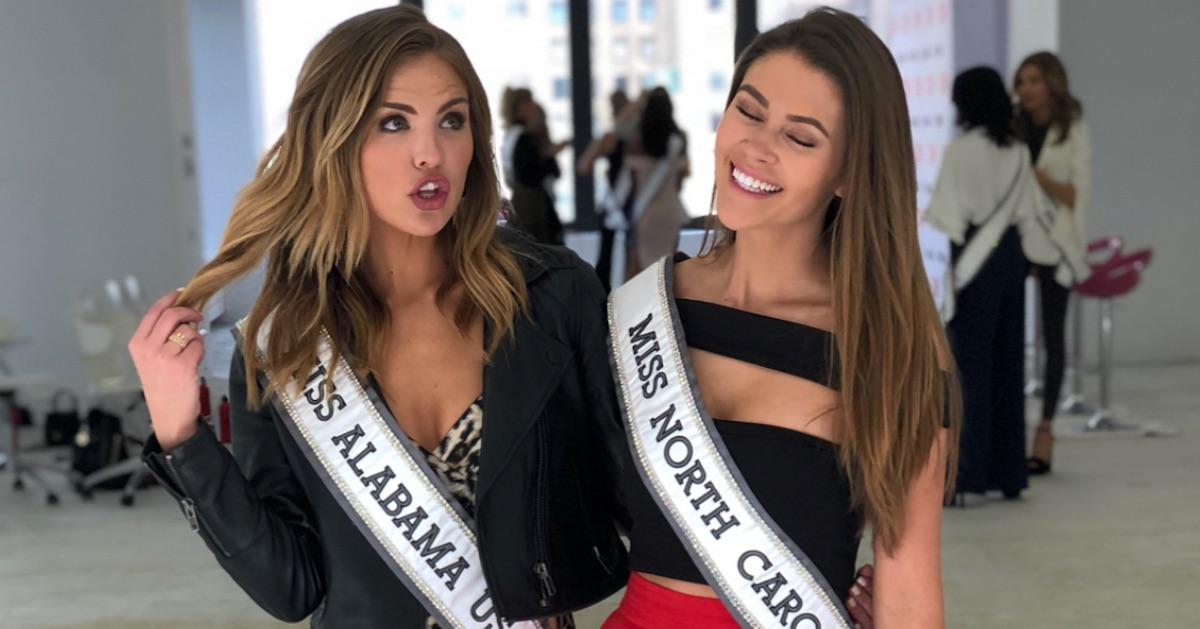 During Underwood's season of The Bachelor, producers showcased tension between Hannah Brown and Miller-Keyes, given their pageantry past. Both women questioned the other party's moral character. And both women warned Underwood against the other's manipulative character, leaving everyone confused.
Nevertheless, the drama didn't last for too long. Then by the fourth episode, Hannah Brown and Miller-Keyes decided to put their feud behind them.
"There's been tension, there's been unnecessary drama. I think we've been both putting off and we don't want to address it," Miller-Keyes said in the episode."But I think we've both been through enough as women. And we've both been through such difficult things. So let's support each other and put the past in the past. "
The two reality stars then apologized to each other and continued with the season. "I accept her apology," said Brown in a confessional. "We don't have to be best friends. And that's not necessarily what we're trying to do. But at least it's just been done and World War II was averted. "
Meanwhile, during The Bachelor's "Women Tell All" special, Brown confirmed that there wasn't much in her fight with Miller-Keyes after both sides apologized. "We did have beef, we don't as much anymore," she said, noting the pair "really did [squash our tiff]. And it wasn't talked about again."
Are Caelynn Miller-Keyes and 'The Bachelorette's Hannah Brown friends now?
Back in February 2019, Us Weekly spoke with Miller-Keyes and Hannah Brown about their friendship. Both women expressed their side of the story about The Bachelor. And although it seems that Brown and Miller-Keyes are not friends, there seems to be no hostility to each other either.
"There was no big bombshell. It was just a lot of different incidents where we realized that we weren't the most compatible of friends," Miller-Keyes said. "We're just different people and that's totally fine, but there was no big incident. … We were at the same show and we were hanging around a ton and there are little things. It's competitive and we treat things differently and that's OK. "
Meanwhile, Hannah Brown said, "There were just little things that kind of added up. And we just have different values about things. I would like to say that my friends fill my cup and I fill their cup instead and they didn't fill my cup, so I didn't want to be friends anymore. So that's how I feel. "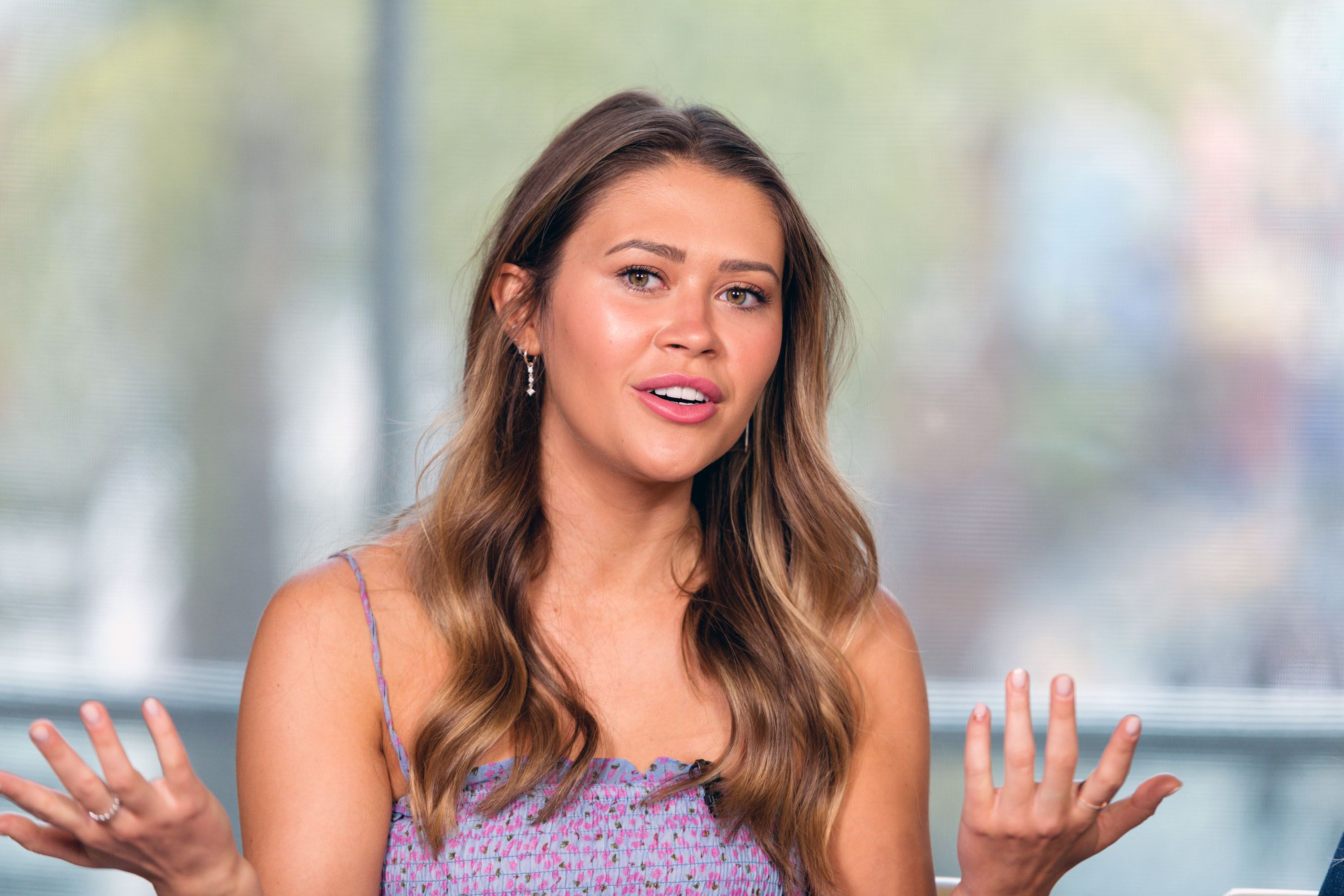 Then when speaking with Nick Viall on The Viall Files podcast, Miller-Keyes explained why she thinks her friendship with Brown didn't survive. And while Miller-Keyes again pointed out that she and Brown might not be 'compatible as friends', she also hinted that the competitive environment didn't make things any easier.
"You put us in one competitive environment and immediately into another competitive environment — Miss USA and then The Bachelor – you feel like you're constantly being turned against each other," said Miller-Keyes. "It's a shame, because if we weren't in those two environments, I felt that things would have been different and that we wouldn't have felt that hostility to each other."
She also added: "We were good friends and I think if we weren't in those environments it would have remained the same."
Caelynn Miller-Keyes shows her support for Hannah Brown after 'DWTS' win
Even so, it seems Miller-Keyes is supportive of Brown's success throughout the year. Brown went from The Bachelorette to winning the Mirrorball Trophy on Dancing With the Stars. And at iHeartRadio's 102.7 KIIS FM's Jingle Ball 2019 on December 6, Miller-Keyes poured over Brown in an interview with Hollywood Life.
"Hannah is killing it on her own. I don't think she needs a man right now. She seems to be doing great," Miller-Keyes said. The Bachelor in Paradise Garden then theorized who would be a good match for Hannah Beast.
"I think she just needs someone who matches her energy, who's, like, a firecracker, too, but they can kind of bounce off each other," she said.
Miller-Keyes also admitted she "would love to see" Brown get back together with her Bachelorette ex, Tyler Cameron. But now it seems that this may never happen, as Cameron removed all Brown's evidence from his Instagram on 9 December – three days after Miller-Keyes made the statement.
Regardless, Miller-Keyes is right. Brown is killing it as a free spirit.
"I think those hard times and the once-in-a-lifetime experiences really grown me as a woman and as a person in a relationship able to be able to give later on. And right now, that's not the case,"Hannah Brown told Entertainment Tonight at the Jingle Ball. "I'm great to just have a… to be a woman. But I think I've really grown tremendously for when that day comes to me. "