Unless you've never had a drink or somehow had a great alcoholic constant, chances are you've had a hangover at some point in your life – and you know they're not fun. Between the deafening headache, the relentless nausea and the general feeling of pure fear, it is hard to say exactly what the worst part is in the morning after.
One thing is certain: when you hang around, you would do almost anything to get out.
There are a few preventative measures and heals that type of work, albeit with varying success. Drinking plenty of water before you go to sleep helps some people relieve the worst symptoms, just like loading on carbohydrates before they hit the drink. But now there is a slightly more pleasant way to treat the hangover blues, and it comes in the shape of an ice cream.

Ice cream makers in South Korea have come up with a treat called the 'Gyeondyo bar', which roughly translates as 'hang in it'. The Gyeondyo bar is priced at just $ 1 and claims to be the first ice-cold treat in the world with the potential to alleviate the effects of a hangover.
The "science" (and we use that term loosely) behind it is based on the juice of the raisin tree fruit. The juice of these fruits has been used in Korea since the 17th century and is said to be quite effective when it comes to shaking off the post-angry blues.
It also has an exterior with a hint of grapefruit, making it a pleasant-tasting treat, even for those who don't need to heal their males.
"Mixing such ingredients with cold ice can be an effective way to lower body temperature for people whose body temperature has risen due to drinking," Dr. said. Lee Byeong Sam of the KyungHee Korean Medical Clinic in Seoul. "But it is not recommended for people with naturally low body temperatures."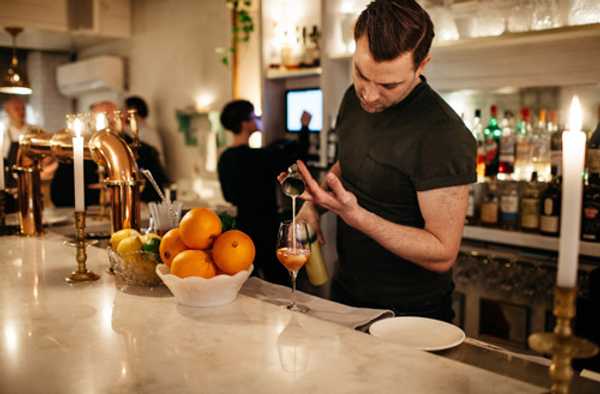 The maternity hospital market is currently booming in South Korea because their drinking culture differs greatly from the kind of attitude we have in countries like the UK and the US. Instead of just bottling it as part of a party or weekend, many South Koreans will drink heavily during weekdays as part of the standard work culture – so their need for a reliable remedy that is slightly more urgent than in the West .
If the Gyeondyo bar ever gets it from South Korea and goes to the supermarket shelves elsewhere in the world, we know for sure that this is greatly appreciated. Preferably at the weekend, if possible.